News
Qinrong He passes her PhD viva!
15 December 2022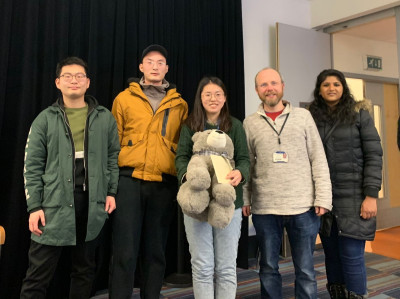 Qinrong celebrating after her viva with some of the research group
Congratulations to Qinrong He of Dr Joe Briscoe's group who passed her PhD viva on 15th December 2022! Thanks to internal examiner Dr Dimitrios Papageorgiou, and external examiner Dr Hamideh Khanbareh of the University of Bath.
Qinrong's thesis was entitled "Design and development of fibre-based piezoelectric energy harvesters".
Qinrong was supervised by Dr Joe Briscoe and Dr Han Zhang.