News
Researchers at QMUL discuss the future of organ-on-a-chip models in new 'What is Biotechnology' article
6 May 2022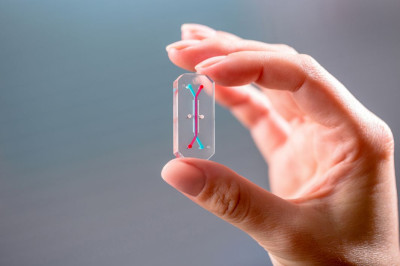 An Organ-on-a-Chip (Emulate, Inc)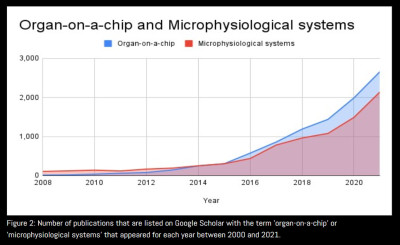 Graph from the review article showing the growth in research papers linked to organ-on-a-chip
Prof Knight was interviewed, along with Prof Donald Ingber from the Weiss Institute and other leading figures working in the organ-on-a-chip technology, for a major new review article pubishished in 'What is biotechnology'.
As the review explains, organs-on-a-chip are small devices designed to replicate key aspects of the physiological environment to which our cells are exposed within the body in order to accurately predict how our bodies behaviour in health and disease. These organ-chips developed by bioengineers allow scientists to better understand disease processes and to predict response to new medicines.
The article explores the history, development and applications of organ-on-a-chip and some of the issues around the implementation of this transformative technology.
Prof Martin Knight with Prof Hazel Screen co-director the UK Organ-on-a-chip Technologies Network and the Queen Mary Centre for Predictive in vitro Models.