News
BEng Research Project poster prize winners at ILF April 2022
6 April 2022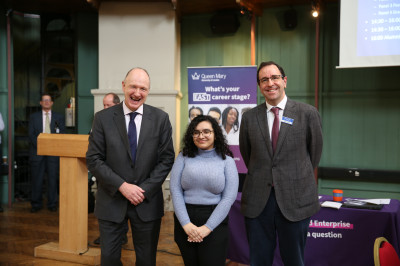 BEng poster prize winner, Ghala Alsaigh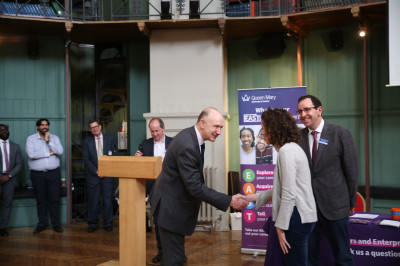 BEng poster prize winner, Mariana Otero
Selected 3rd year BEng students presented posters on their research projects at the Industrial Liaison on 6th April 2022.
We had over 50 external visitors at the event from industry as well as Alumni. The posters were displayed at the Final Year Student Project Showcase in the morning, where a fantastic selection of posters were presented by our BEng and MSc students. The enthusiasm of the presenting students was noted by our industrial collaborators.
Our judges selected three poster presentations for prizes in the BEng category, which were awarded on the day. The BEng prizes winners were:
Student: Mariana OTERO
Supervisor: Gleb Sukhorukov
Project title: PLA-based microchamber contact lenses
Student: Ghala ALSEIGH
Supervisor: Petra Szilagyi
Project title: Synthesis of bipyridine MOFs for the heterogenization of homogeneous catalysts
Student: Daniel TRAN
Supervisor: Henri Huijberts
Project title: Simulation and modelling of robots in warehouses
Congratulations to all prize-winners and thank you to all undergraduates who participated in making the project showcase such a success.