News
Queen Mary University of London scientist appointed to the EPSRC Early Career Forum in Manufacturing Research
1 February 2022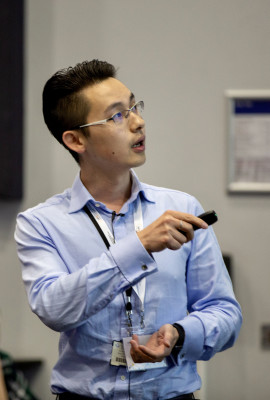 Dr Han Zhang joins the EPSRC Early Career Forum in Manufacturing Research
Dr Han Zhang, Senior Lecturer at the School of Engineering and Materials Science, Queen Mary University of London, has been appointed as the member of the Engineering and Physical Sciences Research Council (EPSRC) Early Career Forum (ECF) in Manufacturing Research in late 2021.
The EPSRC ECF in Manufacturing Research aims to re-establish the UK as the global manufacturing leader by fostering future research and leadership through early career development, multidisciplinary collaboration, attracting stakeholder investment and influencing policy. Ten new members are selected each year, in a competitive application process.
As an evolving network of promising manufacturing researchers from diverse sectors, the ECF will pioneer the development of next-generation manufacturing, drive and direct the UK manufacturing landscape through policy development, industrial engagement and outreach activities.
Dr Zhang's expertise in the field of polymers and composites range from manufacturing to characterization of advanced polymer composites, especially of multifunctional composites for future lightweight structural applications. His current research focuses on the sustainable development of advanced composites, including energy efficient sustainable composite manufacturing, integrated health monitoring and easy repairing functionalities for extended components' life.