News
Planning Meeting for World Biomaterials Congress
4 December 2019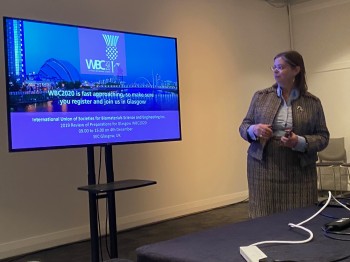 Liz presents plans for 2020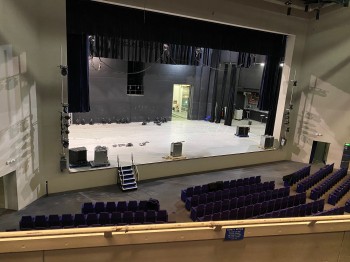 The inside of the Armadillo
On 3 and 4 December the Executive Committee, Liz Tanner, Lucy Di Silvio King's and Nicholas Dunne Dublin City University for the 2020 World Biomaterials Congress meet in Glasgow. We have received over 2,800 abstracts with spaces for 1,200 Oral presentations so have offered the remainder Poster Presentations. The e-mails should be sent before Christmas and the programme put together in January.
On 4 December we presented progress on WBC2020 (www.wbc2020.org) to the International Union of Societies in Biomaterials Science and Engineering for their feedback. They viewed the Scottish Exhibition Campus and the "Armadillo" building to be used for the Plenary talks.
Look out for who from QMUL (SEMS and elsewhere) has talks or posters at this once every four years meeting of the world biomaterials community.
| | |
| --- | --- |
| | |
| Contact: | Liz Tanner |
| Tel: | 020 7882 6875 |
| Website: | |
| People: | |
| SEMS divisions: | |