SEMS Mechanical Testing Labs
The mechanical testing labs in the School of Engineering and Materials Science are equipped to carry out tests to determine mechanical properties of materials such as yield and ultimate tensile stresses, Young's modulus, shear modulus, Poisson's ratio, fracture toughness, and hardness.  Monotonic and fatigue loading are both available.
The labs also contain a range of ancillary equipment for strain measurement, data logging, etc.
| | | |
| --- | --- | --- |
| |   | Small scale Charpy and Izod impact tests (up to 10.8J) and dropweight impacts up to 40J can be carried out |
A range of tensile grips, 3- and 4-point bending test supports, shear testing equipment are available together with special composites testing equipment such as Celanese, IITRI, and compression after impact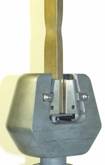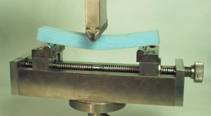 | | | |
| --- | --- | --- |
| |   | A 2000 kN compression testing machine designed for testing concrete cubes is also available |
| | | |
| --- | --- | --- |
| |   | Tests have been carried out at temperatures ranging from cryogenic (left) to 1500C |
Biomedical Testing
A separate air conditioned lab houses MTS servohydraulic machines dedicated to testing biomedical samples.  These include a Bionix 858 bi-axial (tension & torsion) machine.  Machines are equipped with environmental chambers