News
Research Group wins ERC Synergy grant for development of revolutionary colorectal cancer screening and treatment system
26 October 2023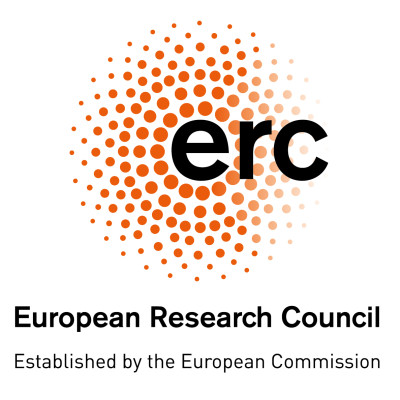 European Research Council logo
Professor Kaspar Althoefer, a leading expert in medical robotics and artificial intelligence at Queen Mary University of London, is part of a research group that has been awarded €10m highly competitive European Research Council (ERC) Synergy grant.
The group, which includes 3 other Principal Investigators (PI) based in Italy and the UK, brings together exceptional and complementary expertise to undertake pioneering research over the next 6 years to improve the screening and treatment for colorectal cancer (CRC). Synergy Grants fund up a group of two to four Principal Investigators to jointly address ambitious and complex research problems that could not be addressed by an individual PI and their team.
CRC is one of the most common types of cancer worldwide, with over 1.9 million new cases and 935,000 deaths reported in 2020. Despite advances in medical technology, interventions are often carried out during the latter stages of development, leading to low patient survival rates or poor quality of life.
The ENDOTHERANOSTICS PI Group includes Professor Althoefer of the School of Engineering and Materials Science at Queen Mary University of London, with Professors Alberto Arezzo (University of Turin), Bruno Siciliano (University of Naples Federico II) and Sebastien Ourselin (King's College London). It aims to revolutionise the screening and treatment of CRC through the development of a tip-growing or eversion robot with a sleeve-like structure. The robot will be able to extend deep into the colon while perceiving the environment through multimodal imaging and sensing. It will also act as a conduit to transfer miniaturized instruments to the remote site within the colon for diagnosis and therapy (theranostics).
With these capabilities, the system will be able to offer:
Painless colon cleansing in preparation for endoscopy.
Real-time polyp detection and tissue characterization through AI-assisted multimodal imaging.
Effective removal of polyps by conveying a "miniature mobile operating chamber" equipped with microsurgical tools to the target through the lumen of the eversion robot.
The unique technical and clinical challenges will be tackled by the principal investigators (PIs), each bringing complementary skills, research teams and exceptional institutional facilities. The outcomes of ENDOTHERANOSTICS will revolutionize the theranostics of CRC, impacting the quality of life of millions of individuals. Ultimately it will launch a new era for endoluminal intervention with applications beyond medicine.
"I am thrilled to receive this prestigious ERC Synergy grant and to collaborate with such outstanding researchers," said Professor Althoefer. "Our project has the potential to transform the screening and treatment of CRC, improving patient outcomes and quality of life. I am grateful for the support of the ERC and look forward to working with my colleagues on this ground-breaking research."
ERC President Professor Maria Leptin said: "Congratulations to all the winners! The selected projects are shining examples of audacious scientific thinking, and I eagerly await the outcomes of these collaborative endeavours. I am also happy to see some European researchers teaming up with peers across several continents. Together, they are well-equipped to tackle the substantial scientific questions that our world is yearning to find answers to."
The ERC Synergy grant is awarded to exceptional teams of researchers who jointly address ambitious research questions that require novel approaches. The ENDOTHERANOSTICS project is one of only 34 projects selected for funding out of 395 proposals in the 2023 ERC Synergy call. This is the first ERC Synergy Grant awarded at Queen Mary University of London.