News
Dr Ravinash Krishna Kumar Awarded £1.8m ESPRC Fellowship
10 May 2023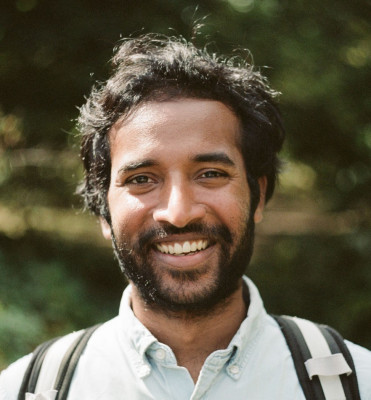 Dr Ravinash Krishna Kumar
Queen Mary University of London (QMUL) is delighted to announce that Dr Ravinash Krishna Kumar, a Lecturer in Medical Technology from the School of Engineering and Materials Science, has been awarded a prestigious £1.8 million, 5-year EPSRC Open Plus Fellowship. The Engineering and Physical Sciences Research Council (EPSRC) fellowships support exceptional researchers in delivering research excellence and leading the research base towards a modern working culture.
The funded project, entitled "Building the gut microbiome", will focus on the development of ground-breaking technologies, including a custom-built 3D printer to assemble spatially-defined sets of bacterial species and a novel transwell model to incorporate realistic host biology in the study of human microbiome communities.
Dr Kumar's interdisciplinary work spans 3D printing, method development, materials science, microbiology/cell biology, ecology, and modelling. His research group uses 3D printing and fluidic technologies to build new microbiome models, synthetic tissues, and engineered living materials. Before joining QMUL, Dr Krishna Kumar pursued his MSci in Chemistry at the University of Bristol and his PhD. He then moved to the University of Oxford for postdoctoral work and developed 3D printing approaches for microbiology and synthetic biology projects.
This prestigious EPSRC Fellowship will help Dr Krishna Kumar further his cutting-edge research, shaping the future of microbial communities and their applications. Queen Mary University of London is proud to support such talent and innovation within its faculty and remains committed to nurturing a diverse, productive, and stable research environment.
For more information on Dr Ravinash Krishna Kumar's research and the EPSRC Fellowships, please visit https://www.sems.qmul.ac.uk/staff/r.krishnakumar