News
New group to advance digital twins in healthcare
19 October 2022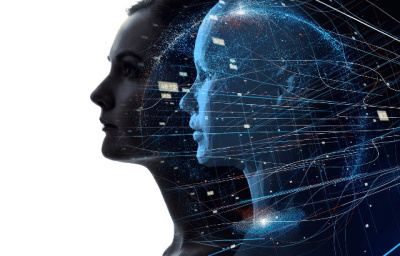 Credit: Istock.com/metamorworks
Researchers from Queen Mary University of London are part of a consortium of nineteen partners that will aid personalised healthcare by using virtual copies of objects.
EDITH (Ecosystem for Digital Twins in Healthcare) Coordination and Support Action (CSA) – a group made up of numerous internationally renowned research institutions, professional associations, companies, and hospitals of excellence - has marked a successful inception with its first official meeting and commencement of its ambitious plans.
EDITH aims to create an environment which will accelerate digital twins in healthcare in Europe. The project will also prepare a strategic roadmap for digital twins' wider development, integration, and uptake.
A digital twin is a virtual representation of a real-life object. In this case, it could be a patient's body – ranging from organs to the whole body – or a layout of a hospital. It is built using powerful computer models, can help make clinical decisions based on a patient's health, and help develop and personalise medical treatments or products. Critically, it allows a risk-free setting to enable precision testing of huge numbers of treatments, allowing for better 'real-world' treatment and minimising health risks to the patient when receiving care.
Digital twinning is not a new concept, although its use in healthcare currently lags behind other fields such as engineering.
EDITH will provide a space for various European communities to collaborate and share knowledge and practices. Ultimately, this will lead to an interconnected system between key players and a repository of digital twins and a simulation platform.
Dr Caroline Roney, Lecturer in Computational Medicine at Queen Mary University of London and EDITH member, said: "I'm excited to be a part of this pioneering project which offers real promise. The world is waking up to how revolutionary personalised medicine can be if made widely available, and the work we will do will help us to realise the opportunities in front of us.
"Virtual twins will benefit everyone from patients to doctors and industry. Better treatment, better-run hospitals, and support for healthcare workers are just a few of the many rewards."
Liesbet Geris, Professor at the University of Liège and KU Leuven in Belgium, executive director of the VPH Institute and coordinator of the EDITH project, described the ecosystem the projects aims to create as "an unprecedented opportunity allowing the realization of an integrated digital twin for personalised healthcare."
The project is led by the Virtual Physiological Human Institute (VPH Institute), with 5 million Euros in funding provided by the European Commission.
The Queen Mary team is interdisciplinary, working across schools and institutes. This includes the School of Engineering and Materials Science (Dr Roney), Electronic Engineering and Computer Science & the Digital Environment Research Institute (Prof Greg Slabaugh), the William Harvey Research Institute (Prof Steffen Petersen, Dr Aaron Lee), and the Cardiovascular Devices Hub (Prof Anthony Mathur).
For more information about EDITH, please visit: https://www.edith-csa.eu
About EDITH
EDITH is driven by a consortium of nineteen partners, including the following internationally renowned research institutions, professional associations, companies, and hospitals of excellence: VPH Institute (BE), Lynkeus (IT), the Athena Research and Innovation Center (GR), the AGH University of Science and Technology (PL), the University of Amsterdam (NL), the Flemish Institute for Technological Research (VITO, BE), the University of Bologna (IT), DIGITALEUROPE (BE), the Forschungszentrum Jülich (DE), the Heidelberg Institute for Theoretical Studies (HITS, DE), Pi School (IT), the French Institute for Research in Computer Science and Automation (INRIA, FR), the University of Liege (BE), Empirica (DE), the Barcelona Supercomputing Center (ES), the University Hospital of Aachen (DE), the Foundation for Research and Technology – Hellas (FORTH, GR), the Swiss Federal Institute of Technology Lausanne (EPFL, CH), and Queen Mary University of London (UK).
| | |
| --- | --- |
| | |
| Website: | |
| People: | |
| Research Centre: | |