News
Congratulations to Pavel Victoria Tafoya for Passing his PhD Viva!
20 July 2022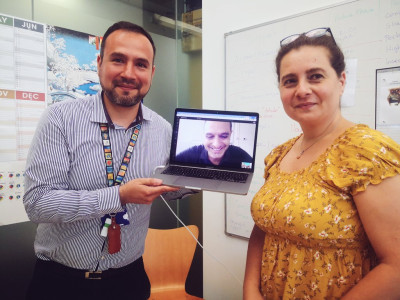 Pavel with examiners Dr Cristina Giordano (SPCS) and Prof Chris Howard (UCL).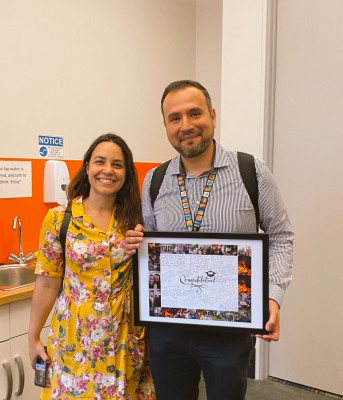 Pavel with supervisor Dr Ana Jorge Sobrido
Many congratulations to Pavel for passing his PhD viva on the 20th July 2022 with minor corrections with Dr Cristina Giordano (QMUL, SPCS) and Prof Chris Howard (UCL). Pavel was supervised by Dr Ana Jorge Sobrido and the recipient of a CONACYT studentship from the Mexican government. During the last months, Pavel also worked as teaching fellow, providing support to multiple UG modules.
His PhD project focused on the synthesis and characterisation of new freestanding electrodes for oxygen reduction reaction, key process in fuel cells. In particular, he was interested in boron-doped carbon and iron phthalocyanine supported on carbon electrodes. During his PhD, Pavel published 3 papers, 1 paper under review and 2 more in preparation.
Pavel plans to move back to Mexico once he has submitted his PhD corrections, where a job at the University is already waiting for him! We wish him best of luck in the next chapter of his career!
| | |
| --- | --- |
| | |
| Contact: | Ana Jorge Sobrido |
| People: | |