News
Best MEng project in SEMS Industrial Liaison Forum 2022
6 April 2022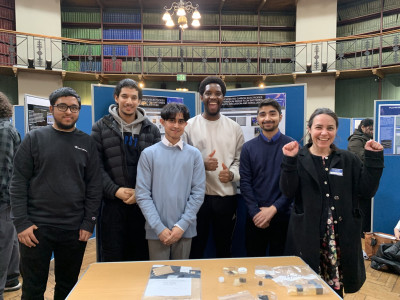 MEng group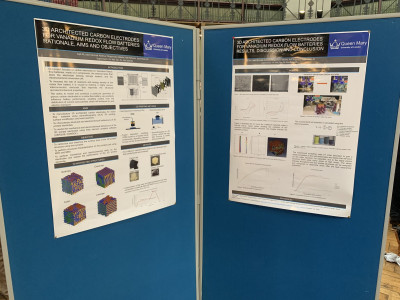 Group poster
Congratulations for the MEng group that has won the best project 2022. This is supervised by Dr Wei Tan and Dr Ana Belen Jorge Sobrido.
A group of MEng students (Moizz Ali, Aqil Ali, Jabril Abdinur, Rafi R. and M. Mebeha) attended an Industrial Liaison Forum at Queen Mary University of London, where they had the opportunity to showcase their MEng project (3D Architected Carbon Electrodes for Vanadium Redox Flow Batteries)to our fellow course mates, staff members and visitors.
Thank you to Crawford and Oliver for organising these events.