News
Ana Jorge Sobrido shortlisted for Education Award
6 April 2022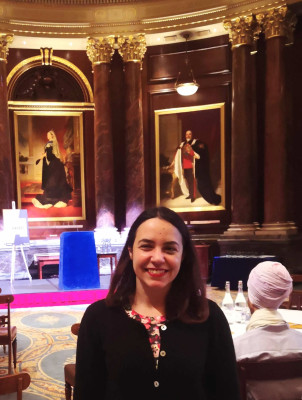 Ana enjoying the award ceremony at Drapers' Hall
Congratulations to Ana who was among the nominees for an Education Award in Teaching for Sustainable Development.
The award ceremony was held in the evening of Wednesday 6 April 2022, at Drapers' Hall in The City of London. Although she was not awarded the prize, Ana is proud to have been shortlisted for this award.
Sustainability is key as we move forward towards a greener future, and the integration of sustainability in our teaching activities and research labs can have a huge impact in achieving this.