News
Sergey Karabasov elected to the grade of Associate Fellow of the American Institute of Aeronautics and Astronautics (AIAA)
7 September 2021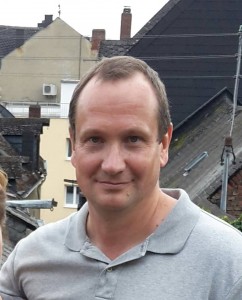 Prof. Sergey Karabasov
AIAA Associate Fellows are individuals of distinction who have made notable and valuable contributions to the arts, sciences, or technology of aeronautics or astronautics.
Sergey's citation states:
"For career-long work in high-speed flow aeroacoustics for jet engines and rotor noise, pioneering use of Large Eddy Simulations for Goldstein Generalised Acoustic analogy for jet flows."
Each year, only one for every 150 voting members are selected and approved for notable contributions to the aerospace community. AIAA will formally honor and induct the class at its AIAA Associate Fellows Induction Ceremony and dinner, January 2022, at the Manchester Grand Hyatt San Diego in San Diego, California.