News
Join us for Professor Hazel Screen's Inaugural Lecture
13 February 2020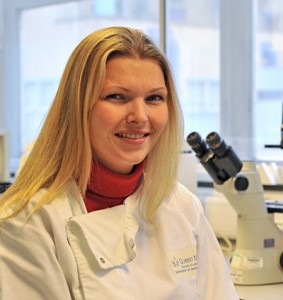 Professor Hazel Screen
We are delighted to announce that Professor Hazel Screen's Inaugural Lecture will be taking place on Thursday 19 March.

Hazel's research spans from the nano-scale to whole body mechanics, where she utilises a bioengineering approach to explore the relationships between tissue health and disease, and the surrounding mechanical environment.

Hazel will be discussing this research in her Inaugural Lecture - Tendon Injury: A glitch in the Matrix?

The lecture will be followed by a reception, please register for a place at the link below.
Updated by: Laura Crane-Brewer