News
Muchun and Bo present at the XXV. International Symposium on Bioelectrochemistry and Bioenergetics in Limerick
28 May 2019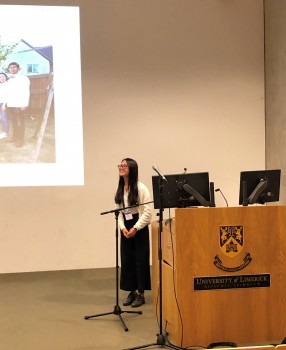 Muchun answering questions at the end of her talk.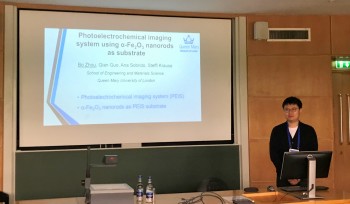 Bo presented in the New Materials session of the conference.
Muchun Zhong's and Bo Zhou's presentations were well received by the Bioelectrochemistry community. Muchun presented her work on light-addressable potentiometric sensors for the detection of zinc, and Bo talked about photoelectrochemical imaging with iron oxide nanorods.