News
New video report on soft robotics for keyhole surgery
30 November 2018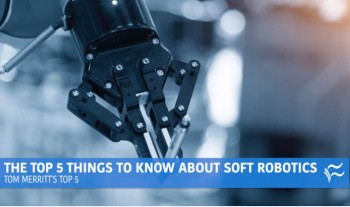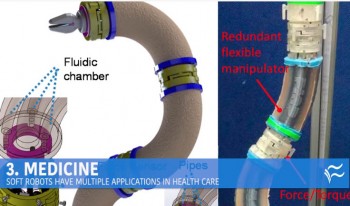 Breaking news on the EU robotics project STIFF-FLOP
Research on soft robotics for keyhole surgery by Professor Althoefer, head of Advanced Robotics @ Queen Mary (ARQ) is highlighted in the new TechRepublic video on '5 things to know about soft robotics':
1. It doesn't mean pillows.
2. Search and rescue.
3. Medicine. (STIFF-FLOP features here)
4. Self-repair.
5. They're safer to work around.
You can watch view the video here:
https://www.techrepublic.com/article/5-things-to-know-about-soft-robotics/
| | |
| --- | --- |
| | |
| Website: | |
| People: | |
| SEMS divisions: | |