News
Congratulations to Marta Godinho!
22 November 2018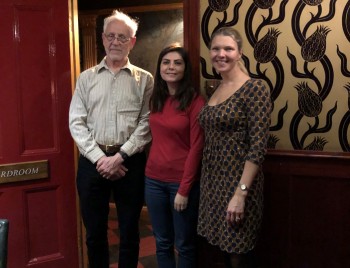 Marta Godinho has successfully completed her PhD viva today on a thesis entitled, "Investigating the role of elastin in tendon mechanics." She was supervised by Hazel Screen and Steve Greenwald with significant input from Chavaunne Thorpe, and was recipient of the Bonfield Scholarship though the Institute of Bioengineering.
Marta has published much of her PhD work already, with a further paper in development, and has given a number of excellent presentations of her findings at conferences.
Her examiners, Elizabeth Laird (Liverpool) and John Connelly (Barts & The London) both commented on the thorough nature of her work and her strong performance in the viva.
We all went out directly after the viva to celebrate!