News
Professor Gleb Sukhorukov reaches an h-index of 95
27 February 2018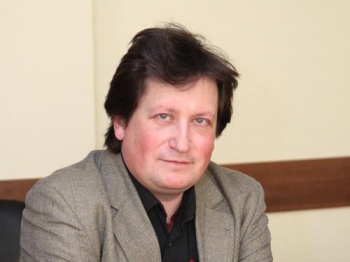 Professor Gleb Sukhorukov
Congratulations to Professor Gleb Sukhorukov whose h-index has recently reached 95, as per Google Scholar. The h-index is a numerical indicator of how productive and influential a researcher is.

Gleb is author and co-author of more than 300 papers whose impact is reflected in more than 30 000 citations of his works. He pioneered research on layer-by-layer assembled polyelectrolyte capsules with most research outcome relevant to development of multifunctional drug delivery systems enabling encapsulation of various substances in capsules of defined size with triggered release induced by light, magnetic field and ultrasound. He was named among top-10 world known scientists of Russian origin by Forbes (October 2011).

Professor Gleb Sukhorukov holds Chair in Biopolymers at School of Engineering and Materials Science, Queen Mary University of London (QMUL). Graduated from Department of Physics, Lomonosov Moscow State University and after postdoctoral positions within academia and industry he started his independent research group at Max Planck Institute of Colloids and Interfeces in 2001 with help of Sofja Kovalevskaja Award of Alexander von Humboldt Foundation until he moved to QMUL in 2006.
Updated by: Laura Crane-Brewer