News
PhD success for Dr Wei Ding
13 November 2017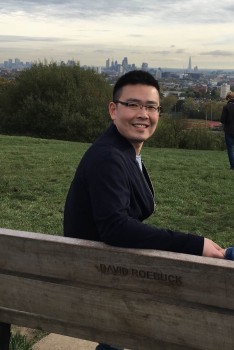 Dr Wei Ding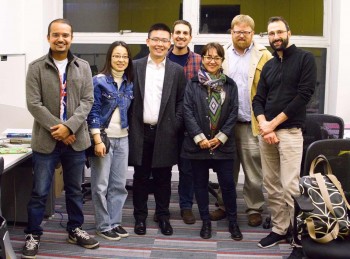 Wei and his fiancée (second from left).
Congratulations to Dr Wei Ding who passed his PhD viva on the 31st of October 2017.
Wei worked with Professor Wen Wang and Dr Mario Orsi on molecular dynamic simulation of lipid bilayer membranes. He was jointly funded by QMUL and the China Scholarship Council. During his PhD study, Wei has published 4 journal papers, including 3 as the first authors. Wei has secured a job back in Shanghai where he is looking forward to joining his fiancée. We wish Wei every success in the future.
Updated by: Laura Crane-Brewer