News
Congratulations to the MSc and PhD graduates
11 December 2013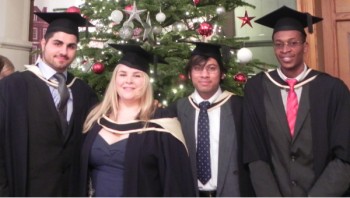 Graduating Aerospace MSc students, from L-R: Chalac Hamza, Laura Caine, Gautham Venugopalan and Oladapo Ogunbodede.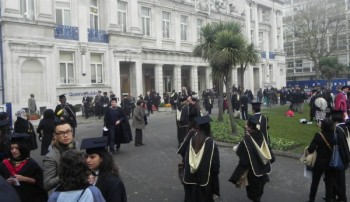 Students braved the cold by gathering outside the Queen's Building with their friends and family.
The SEMS postgraduate graduation ceremony took place in the Great Hall this morning.

SEMS would like to congratulate all of the students who graduated today and to wish them the best of luck for their future careers.

If you have any pictures from the event, you can tag SEMS on Facebook by searching for "QMUL School of Engineering and Materials Science."