News
Engineering excellence at QMUL according to National Student Survey
19 August 2013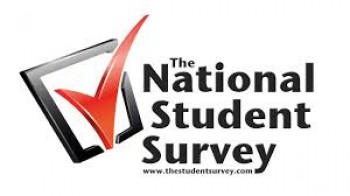 The results of the 2013 National Student Survey NSS) show that the engineering degree programmes offered at QMUL are some of the best in the country. The 2013 National Student Survey (NSS) conducted a nationwide poll of final-year undergraduates asking them about various aspects of their student experience, including their overall satisfaction.

Aerospace Engineering at QMUL was ranked highest of all London universities and 8th in the UK with 93% of students satisfied with personal development on the degree programme.
Mechanical Engineering was ranked 3rd in London with 88% overall satisfaction.
The NSS does not provide separate data for Medical Engineering degree programmes but QMUL has one of the largest undergraduate programmes with approximately 100 new undergraduates students starting in bioengineering this year.
The Materials Science and Engineering degree programmes at QMUL were ranked above all other London universities and first of all the Russell Group universities.

Overall the results of the NSS reflect the quality of the engineering and materials science degree programmes offered at QMUL.