Events
Engineer your story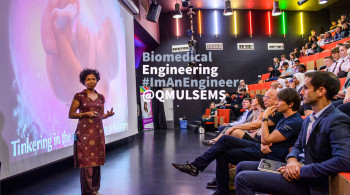 What do you see in this photo?
Date: Sunday 12 June 2022 13:00 - 14:00
Location: Engineering foyer. Entrance is from People's Palace
Work with leading photographer Michael Cockerham to help tell the story of what engineers do in word and images.
This workshop will give you an opportunity to see how images are taken on phone and professional camera.
You will create portraits that can help us see engineering careers in a new light
You will have an opportunity to work with engineers and photographers
You will learn how engineers work in multiple disciplines of science, medicine and the digital environment
Project partners
Royal Academy of Engineering
Ideas Foundation
Digital storytelling and arts by Michael Cockerham
Centre for Public Engagement, Queen Mary University of London