News
Professor Dan Bader
18 November 2022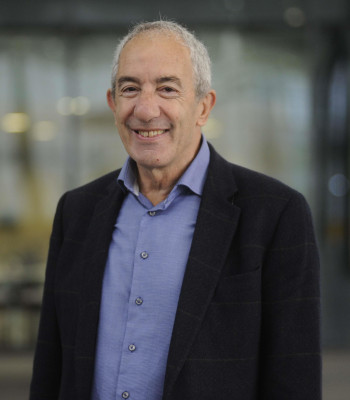 Prof Dan Bader
We are very saddened to report that Professor Dan Bader died peacefully on Saturday 5th November, 2022.
Dan worked at Queen Mary University of London for over twenty years and was passionate about education, research and social mobility.
Dan was a Physicist by training and started at Queen Mary as a Lecturer in the Department of Materials in 1989. Two years later, Dan joined the newly formed Interdisciplinary Research Centre (IRC) in Biomedical Materials and in 1999 he became the first Professor of Medical Engineering.
Dan's research concerned the biomechanical properties of soft tissues. His work on articular cartilage led to the development of tissue engineering techniques to restore function in patients with arthritis. Dan was also a leading researcher on pressure ulcers and how to prevent this horrible and potentially fatal tissue breakdown.
As well as research, Dan cared passionately about education and in 2000, he led the development of Medical Engineering as an undergraduate degree - one of the first in the UK. Since then well over a 1000 students have graduated from Queen Mary in medical or biomedical engineering, many of them benefiting directly from Dan's outstanding teaching.
During his time at Queen Mary, Dan held visiting professorships at several universities including University of Malay in Malaysia and Tohuku University in Japan. But his longest and most enduring post was with the Technical University of Eindhoven in the Netherlands, where he held a visiting professor post for almost 20 years. He hugely enjoyed his monthly visits, building research collaborations, teaching, and supervising numerous PhD students.
In 2011, Dan moved to the University of Southampton, where he led the development of the Clinical Academic Facility at Southampton General Hospital and continued his own translational research.
Throughout his career, Dan achieved many accolades including:
UK BioMedEng Legacy Prize in Bioengineering;
Senior Investigator Award from the European Pressure Ulcer Advisory Panel;
Fellow of the UK Tissue Viability Society
Fellow of the Institute of Physics and Engineering in Medicine
He was Chief Editor of the Journal of Tissue Viability, proudly raising its profile and impact factor and bringing academic rigour to this incredibly important area of healthcare.
Dan published over 220 well-crafted papers and multiple book chapters. He was a fantastic mentor, guiding and supporting multiple PhD students and colleagues.
Dan was also an exceptional team builder, combining his enthusiasm and considerable expertise for science, with an ability to make genuine connections with people. He cared about individuals and took the time to build those personal links. He always had something interesting to say, whether it was about film, music, history, politics or of course sport.
He is fondly remembered and held in high esteem by so many of his colleagues, and former students.