News
Chemical Engineering Programmes Accredited by IChemE
28 January 2022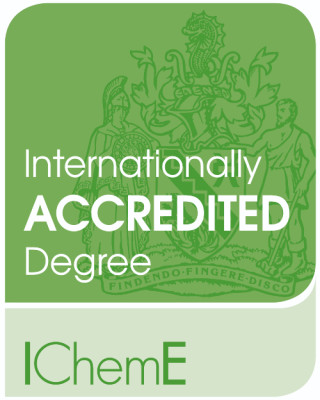 Internationally Accredited Degree IChemE
Queen Mary University of London's School of Engineering and Materials Science has been granted accreditation for our Chemical Engineering programmes.
The accrediting body is the Institution of Chemical Engineers (IChemE). They are the leading professional qualifying body for chemical, biochemical and process engineers.
Accreditation is a mark of assurance that a degree meets the standards set by the Engineering Council in the UK Standard for Professional Engineering Competence (UK-SPEC). An accredited degree will provide you with some or all of the underpinning knowledge, understanding and skills for eventual registration as an Incorporated (IEng) or Chartered Engineer (CEng). Some employers recruit preferentially from accredited degrees, and an accredited degree is likely to be recognised by other countries that are signatories to international accords.
The accreditation process ensures that our degrees meet the expected professional level by ensuring that:
Our degrees prepare students to an excellent academic level
The content of our degrees is relevant to industry
We engage industry partners in the development and delivery of our degrees
We recruit students that are well-qualified for the degree
Our graduates progress to relevant and appropriate industry careers.
Chemical Engineering undergraduate programmes were introduced in 2017 and the accreditation status has been backdated to cover previous student cohorts.
Dr Roberto Volpe, Programme Director for Chemical Engineering, said "I am very pleased to see our Chemical Engineering Programme accredited by IChemE at the first available occasion only 4 years after its launch. This is a particularly important recognition that confirms the standing of our chemical engineering degree among the most attractive in the Country."
Find out more about studying here: https://www.qmul.ac.uk/undergraduate/coursefinder/courses/2022/chemical-engineering/