News
SEMS Coffee mornings begin!
15 April 2021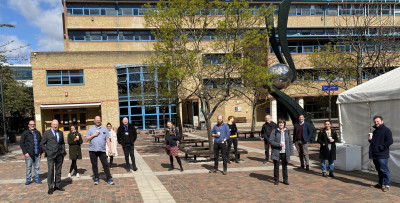 SEMS coffee meet in the sunshine in library square
It was super to see so many SEMS staff at our first outdoor coffee meet, where we were blessed with sunshine too!
Many thanks to both our President and Principal, Colin Bailey, and our Vice Principal for Science & Engineering, Wen Wang, for coming out to join us.
We will be holding weekly coffee meets, to take the time to chat, meet friends and catch up.