News
SEMS student Mughees Asif awarded Royal Academy of Engineering Scholarships
14 April 2020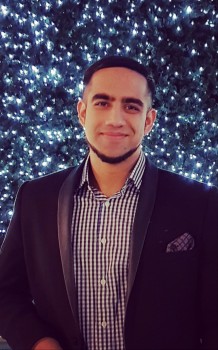 Mughees Asif
Mughees Asif, a second year Aerospace Engineering student, has been award both the Engineering Leaders Scholarship and the prestigious Sir Ralph Robins Scholarship by the Royal Academy of Engineering (RAEng).

The Engineering Leaders Scholarship is awarded to 30 students attending Universities in the UK who have the potential to become leaders in engineering. This scholarship helps ambitious and inspiring undergraduates to become leadership role models for the next generation of engineers and to undertake an accelerated personal development programme. Over the course of three years, they receive £5,000 funding for personal development and experienced mentorship. They will also have access to training and networking opportunities with Fellows of the Academy, Sainsbury Management Fellows, and previous alumni of the scheme.

The Sir Ralph Robins Scholarship recognises engineering students from underrepresented and underprivileged backgrounds. This scholarship is awarded to 3 students and along with the benefits of the Engineering Leaders Scholarship the Sir Ralph Robins Scholarship provides:
- £5,000 towards tuition fees
- 10 week or 1 year paid internship at Rolls-Royce plc
- an award produced by Rolls-Royce plc and presented at an annual drinks reception and the names of recipients added to a roll of honour plaque in the Rolls Royce Room at the Royal Academy of Engineering.

Mughees said "I would like to take this opportunity to thank Queen Mary, University of London, but more specifically, School of Engineering and Materials Sciences, as the school has nurtured and progressed my abstract thinking and complex problem-solving capabilities, helping me to realise my full potential as a future engineer. "

Congratulations Mughees!