News
Kaspar Althoefer interviewed by the BBC on soft robotics and AI
27 June 2019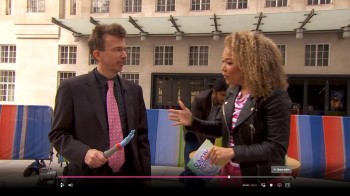 Prof Kaspar Althoefer presenting ARQ's soft robot hand.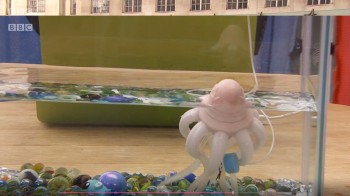 The Queen Mary soft octopus robot presented during the BBC interview.
Professor Althoefer was interviewed by the BBC on 23 June 2019. The interview can be seen on BBC iPlayer, as part of BBC1's Sunday Morning Live Show - watch from 43:20:
https://www.bbc.co.uk/iplayer/episode/m00069jl/sunday-morning-live-series-10-episode-2
Professor Althoefer and PhD students from the Centre for Advanced Robotics @ Queen Mary (ARQ) presented their work in the field of soft robotics, showcasing their soft prosthetic hand and their soft octopus robot. Artificial Intelligence (AI) is seen as a way forward to control these robotic systems.