News
SEMS researchers demonstrate targeted drug delivery at TeenTech London
3 April 2019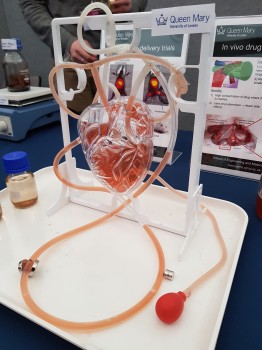 Mock circulatory system used to demonstrate targetted drug delivery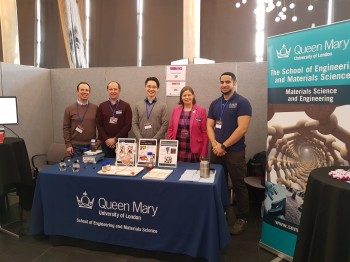 The SEMS team at the event
SEMS researchers demonstrated a working model of drug delivery using magnetic nanoparticles at a TeenTech event in The Emirates Stadium. The event was attended by several hundred of school children who had the opportunity to engage in hands-on activities.
SEMS researchers used a mock circulatory system to demonstrate how drugs could be targetted to certain locations in the human body by incorporating them in magnetic nanocapsules. Students were invited to use magnets to direct the nanocapsules to different locations in the mock circulatory system.
The activity highlights research in SEMS into targetted drug delivery systems lead by Prof. Gleb Sukhorukov.
https://www.sems.qmul.ac.uk/staff/research/g.sukhorukov