News
Paper published in Optimization Methods and Software
5 March 2019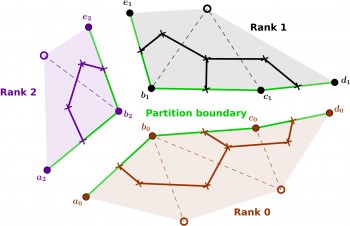 Zero-halo partitioning for massively parallel computation.
The paper by P. Mohanamuraly (QMUL), L. Hascoet (INRIA, France) and J.-D. Mueller (QMUL) on
Seeding and adjoining zero-halo partitioned parallel scientific codes has been accepted for publication.

The paper resolves the important issue of how to initialise the computation of a gradient with modern Automatic Differentiation software tools when applied to state-of-the-art parallel implementations.