News
QMUL Meet our Professors: Going Green with Black, The Inaugural Lecture of Magda Titirici
8 November 2017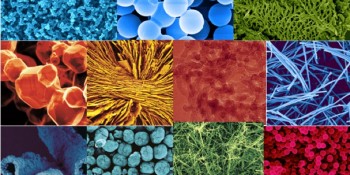 Professor Magda Titrici's Inaugural Lecture, Going Green with Black will take place on Wednesday 6th of December. Magda became a Reader in Materials Science at QMUL in 2013. She was promoted to a full Professorship in Sustainable Materials Chemistry in 2014. Since 2016 she is the Chair Professor of the Materials Division within the School of Engineering and Materials Science.

Magda's Inaugural Lecture provides an excellent opportunity to find out more about her work using biomass to produce a range of high value sustainable carbon products. In her lecture she will show how all these sustainable carbon materials prepared from biomass in an easy one step and low energy consuming process can be used to eliminate our dependence on petroleum/critical metal based supplies and will provide access to a new economy based on available reserves. The lecture will be followed by a drinks reception, please remember to book your place at the eventbrite link below.

Magda is the author of highly cited 130 publications in the field of sustainable materials for renewable energy, several book chapters and one edited book. She is in the editorial board of ChemSusChem (Wiley) and ChemPlusChem (Wiley) and an associate editor for J. Mater. Chem. A (RSC). Magda has been awarded the Rosenhain Medal and Price from the Institute of Materials and Mines in London for distinguished achievements in materials science under the age of 40 in 2016, she is the USERN laureate in physical sciences 2017 as well as the recipient of an Honorary PhD from University of Stockholm in 2017.
Updated by: Laura Crane-Brewer