News
Professor Nicola Pugno wins the IOM3's Griffith Medal & Prize
11 April 2017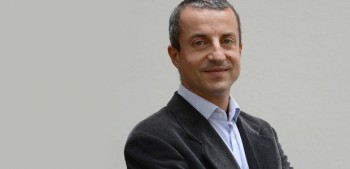 Professor Nicola M Pugno
Professor of Materials Science Nicola Pugno has won the Institute of Materials, Minerals and Mining's prestigious Griffith Medal. The award is given in recognition of distinguished work that has made or is making a notable contribution to any branch of materials science and is an incredible achievement.

Nicola has innovated extensively in his field especially in Nanomechanics, he has pioneered works in carbon nanotubes, graphene, bio-inspired materials, such as gecko-inspired super adhesive surfaces, lotus leaf-inspired super-hydrophobicity and self-cleaning surfaces, limpet teeth-inspired super-strong materials, spider silk-inspired super-tough materials and bone-inspired self-healing materials. He has developed the toughest fibers reaching 1400J/g and has discovered the strongest biological material.

Nicola has received ERC grants to support the transfer of his work into commercial applications and is currently working with several high tech industries developing new markets for several different new materials. He also introduced the new concept of Bionicomposites, demonstrating that feeding spiders with graphene or nanotubes results in their spinning of a bionic silk, incorporating the nanomaterials, with superior structural characteristics.

Nicola follows on from other notable QMUL staff to have received this award including in 1991 Prof Bill Bonfield who was Head of Department at the time and in 1977 Edgar Andrews who was also Head of Department at the time of his award.
Updated by: Laura Crane-Brewer