News
Study in China scholarships - Last chance to apply
3 February 2017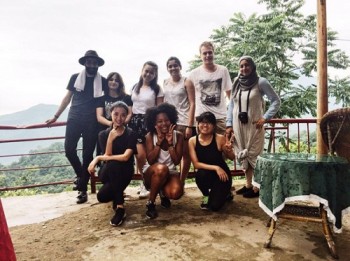 QMUL students at a Partner Institute in China.
The China Scholarship Council is providing generous scholarships to QMUL students who want to study in China. The opportunity could suit in particular students who graduate this June and who wish to pursue a Master's degree in China or to undertake a year of Chinese language study after graduation.

The following courses of study are available through the scholarship:
- A programme of Chinese Language study (one year)
- A full Masters degree programme taught in English (one or two years)
- A full Masters degree programme taught in Chinese (usually two years, preceded by one year of Chinese language where required)

Scholarships cover tuition fees, accommodation, and a basic monthly living allowance to help with day-to-day expenses. The deadline is next Friday, 10th of February - so get your applications in!

There are further details about the scholarships and application process on the webpage below.
Updated by: Laura Crane-Brewer