News
QM Cross Disciplinary Team file Novel Chlorhexidine Patent
5 May 2016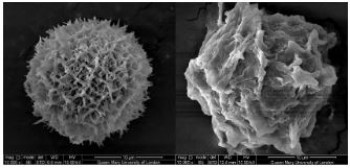 A cross-disciplinary team at QM has developed and filed a patent on a novel chlorhexidine drug for use in Medicine and Dentistry;

Chlorhexidine Crystal Forms and Uses thereof in medicine.

The team comprises; Dr Mike Cattell (Centre for Adult Oral Health, Institute of Dentistry), Professor Gleb Sukhorukov, Mr Dong Luo (School of Engineering and Material Science) and Dr Saroash Shahid (Oral Growth and Development, Institute of Dentistry). The new chlorhexidine drug comprises unique structure, morphology and release kinetics and can be encapsulated using layer by layer encapsulation of polyelectrolytes. The team plans to develop this technology for exciting new oral health care products and pharmaceuticals.

The image displays the New Chlorhexidine drug and encapsulation.
Updated by: Corinne Hanlon