News
Welcome to Dr Oliver Fenwick, Royal Society University Research Fellow
2 November 2015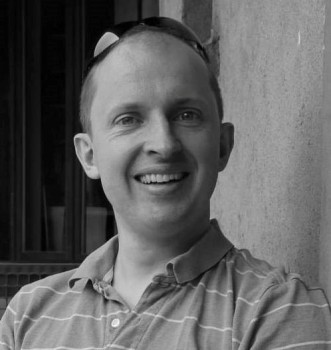 Dr Oliver Fenwick has been appointed as a new member of staff within SEMS and in particular, the Functional Materials Research Centre. Oliver holds a prestigious 5 year Royal Society University Research Fellowship which aims to better understand organic thermoelectric materials.

Thermoelectric generators are devices with many potential uses as they convert waste heat into useful electrical energy and because of this, they address issues such as energy generation and efficient energy use.

Once example of where this could be used is in a wireless device placed on someone's skin which could generate electricity from the temperature difference between their body and the surrounding air. This could potentially provide power for a medical diagnostic device that has no bulky external power supply, but returns real-time medical data without the patient going to hospital.

Such devices could revolutionise future healthcare provision. Yet thermoelectric generators are not in common use outside of niche military and space applications due to the performance, cost and sometimes even the toxicity issues associated with the existing inorganic thermoelectric materials in use.

Oliver's research is investigating the potential of using an organic thermoelectric material which would address these issues.

Speaking of his research, Oliver says "I decided to research into this area as I strongly believe that a better fundamental understanding of the underlying physics of organic thermoelectric materials will lead to the development of materials which have a higher performance and will therefore lead to the design of future devices which will be extremely beneficial to society."
Updated by: Corinne Hanlon