News
Kseniya Shuturminska wins Grad Fest Photo Competition.
15 June 2015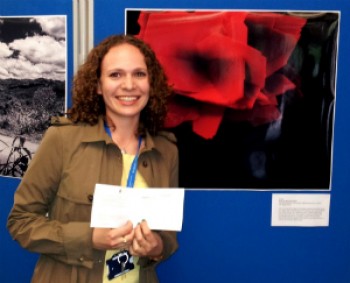 At the opening of a week of events for post-graduate students that form the 'QMUL Grad Fest', 10 finalists competed in a photo competition featuring a range of stunning images in different styles.

Kseniya won first prize with her image 'Rose', a hand coloured electron micrograph of calcium phosphate crystals, taken in the NanoVision electron microscopy centre. She captured the remarkable picture while studying protein templated crystal growth for her PhD funded by the Life Sciences Initiative.
Updated by: Corinne Hanlon