News
Lewis Tunnicliffe successfully defends his PhD
18 May 2015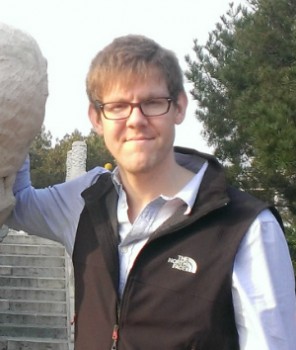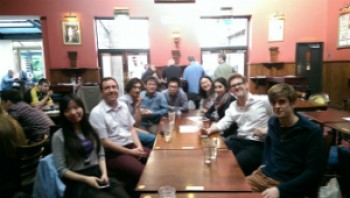 Dr Lewis Tunnicliffe successfully defended his thesis entitled, "Particulate Reinforcement of Elastomers at Small Strains" on 11th May 2015.

The external examiners both commented on how well he had performed during his viva. Lewis was supervised by James Busfield and Alan Thomas and he is continuing to work as a research assistant in the Soft Matter Group on a range of different industrially funded projects. James Busfield commented that Lewis has been an exemplary student during his PhD, publishing 2 papers already from his thesis with another 4 in preparation, and he has also been a great mentor to the other members of the group.

Lewis is shown celebrating his success with other members of the group after his examination.
Updated by: Corinne Hanlon