News
PauseInMotion: Engineering meets art
15 July 2014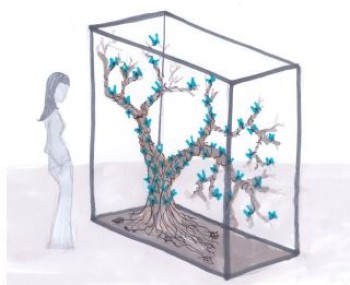 An artist's impression of the exhibit.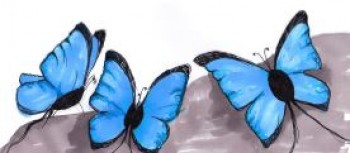 A detailed view of the butterflies which will be made from smart materials.
Smart materials are going to be displayed in a novel exhibition.

Dr Federico Carpi has obtained funding for his project entitled "PauseInMotion" which takes inspiration from nature and will use smart materials to mimic the resting dynamics of migrating butterflies, which travel long distances and rest together in swarms.

PauseInMotion expresses not only a pause between locations mid-migration, but also a pause on the continuum between the natural and technological worlds. 105 butterflies with a body entirely made of smart materials will gently and silently move their wings, like butterflies resting.

The contrast between the realistic movement of the "butterflies" and their plastic construction will showcase the beauty and potential of smart materials, and the way that engineering research is inspired by – and evolves to imitate – nature (biomimicry).

PauseInMotion will bring cutting-edge smart materials to the art and design community, providing an opportunity to understand these materials and their potential.

Stay tuned for details of where you can enjoy this exhibit!