News
SEMS alumni, David Yates, honoured by the Queen
1 July 2014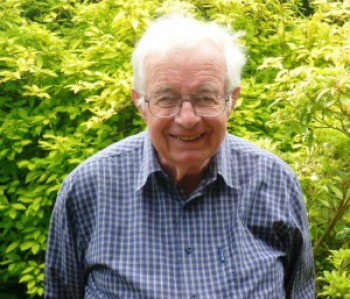 An inspirational school volunteer has been honoured in the Queen's Birthday Honours list. David Yates, a retired engineer and volunteer at Church Lench Church of England First School, near Evesham, has been awarded an MBE for services to education.
The 79-year-old, of Church Lench, has inspired a generation of youngsters to be the engineers of the future after introducing an afterschool class in 150 schools across the country.
"I'm very pleased," he said. "It was quite unexpected. The last thing I would be doing is expecting or gunning for that."
The grandfather-of-three started his engineering career as an apprentice when he was 17 before going to study at Queen Mary's University in London in the 1950s. He worked his way up working for various companies before he finally become chief engineer at Allen Gears, in Pershore, until his retirement in 1996.
"In 1996 there was a great shortage of engineers," he said. "What do you do to get more engineers? My reasoning was to encourage children at an early age to be interested in engineering. And it works.
"I get the children to make little projects, each one could keep all of the work which shows the engineering principle. It became very popular."
His first afterschool club at Church Lench First School was so well received, he enlisted the help of fellow engineers who ran similar clubs in other schools in the area and by 2002, 30 schools had signed up.
And after joining up with charity The Imagineering Foundation and securing funding from engineering institutes and the Chamber of Commerce in Worcester, the idea was rolled out to 150 schools across the country.
"It gives me a lot of satisfaction in seeing the children, it's like having a number of grandchildren," added Mr Yates. "They are all very pleased because they have actually made something."
This is an extract taken from
www.cotswoldjournal.co.uk
. The full story appeared on 19th June 2014.
Updated by: Corinne Hanlon