News
Design and Innovation students showcase their creations at Brick Lane
20 May 2014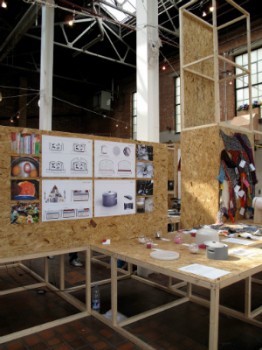 The final year Design and Innovation students, in collaboration with Goldsmiths, will showcase their projects at Brick Lane from 30th May until 2nd June.

This is a great opportunity to examine to unique solutions and products the students have designed. Previous examples of the products on show include a neck frame for down-hill mountain-biking which was designed to prevent broken collar bones and a slow cooker which was not powered by any electrical means.

If you would like to attend, please visit the website at matter.co.uk or @matter.

The event will take place in Dray Walk, 91 Brick Lane, London, E1 6OL from 10am until 7pm.
Updated by: Corinne Hanlon