News
Industrial Liaison Forum is on 12th March
4 March 2014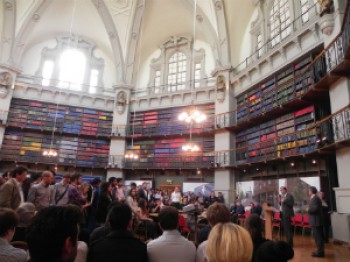 The next Industrial Liaison Forum to have an alumni focus will be on 12th March 2014. For the 5th year in a row, the morning of the Forum will focus on reviewing the various student projects that we are running in the School of Engineering and Materials.

The afternoon contains panel sessions to allow our alumni to talk about their experiences of finding work after graduation.

The schedule for the Industrial Liaison Forum is as follows:

11:00 - 13:00 Display of student projects
13:00 - 14:00 Lunch and Staff Networking Event
14:10 - 15:00 Panel sessions presented by alumni from SEMS
15:00 - 16:00 Networking session in the Octagon

If you are an alumnus or an industrial contact, and are interested in attending this event, please contact Crawford Blagden.
Updated by: Corinne Hanlon