News
Launch of new Modelling and Simulation Website
27 September 2013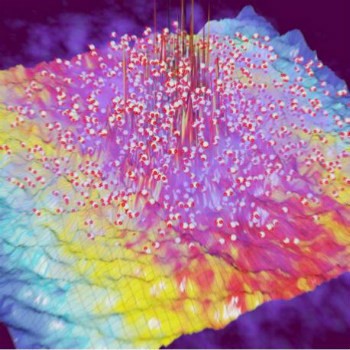 Much of the computational analysis taking place at SEMS involves multiscale modelling (S. Karabasov).
A new website has been designed by researchers in SEMS which brings together all of the computational and mathematical analysis that takes place within the School. Traditionally, the computational modelling that takes place at universities can cover a very broad range of topics and can often appear to be unrelated. For example, the type of modelling that takes place at SEMS ranges from the more commonly heard of Fluid Mechanics, through to Robotics and Control, and even incorporates the modelling of Soft and Biological Tissues.

Here at SEMS, with the launch of this new website, our extensive range of computational research and specialities can be easily accessed and viewed in one place. The new site allows visitors to gain an understanding of all of the computational activities, publications, researchers and upcoming events associated with SEMS.

There are several benefits to be had, by various people, from such a site. Firstly, it gives prospective and current students, both undergraduate and postgraduate, an insight into what types of projects they may be involved with. In addition to this, it is now possible for potential collaborators to view the specialities of SEMS and contact the appropriate people which may lead to exciting new breakthroughs in the research fields.