News
SEMS technicians' work on display at the Royal Society Summer Exhibition
9 July 2013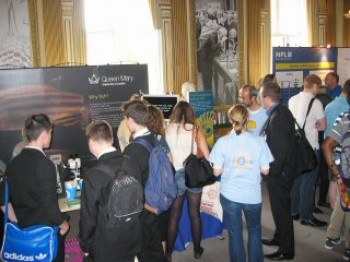 The exhibit was very popular with the visitors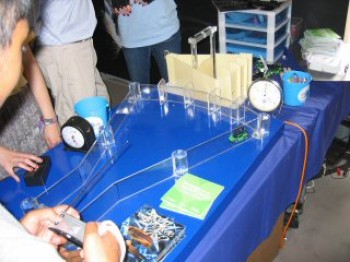 How impulsive are you? Try it out with this car!
Two technicians in the School of Engineering and Materials Science, Dennis Ife and Doug Thomson, built the exhibition tank for a project displayed at the Summer Science Exhibition 2013. For the summer exhibition the team developed an activity around the idea of impulsivity. Dennis and Doug built a tank – but this one was not used for fish, it was used for cars. Visitors get the chance to move the cars in different ways and learn about their impulsivity. Dr Matt Parker described it as "the best interactive exhibit at the exhibition".
The research taking place in the School of Biological and Chemical Sciences use zebrafish genetics to help us understand the relationship between impulsivity and drug addiction. Dennis and Doug have also helped develop fish tanks with specially designed channels used in the research studies.
Updated by: Elena di Mascio