News
SEMS awarded Bronze award at Athena Swan event
6 June 2013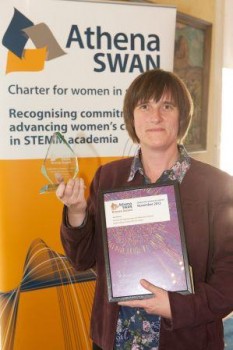 Dr Steffi Krause with the Athena Swan Bronze award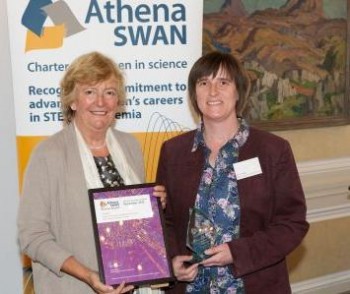 Dr Steffi Krause with Professor Damd Julia Higgins
On Thursday the 6th of June Dr Steffi Krause represnted SEMS at the Royal Society of Edinbrugh to accept the Bronze Athena Swan Award.

After talks by Professor Dame Julia Higgins, Emeritus Professor of Polymer Science in
the Department of Chemical Engineering at Imperial College London, and Professor Christine Magges, Professor of Psycology in the School of Biological Sciences at Queen's University Belfast the Awars were given out.

SEMS was praised for its invitations to female alumni to an industrial liaison
forum event for undergraduates.
Updated by: Elena di Mascio