News
Queen Mary 21st in the UK and in Global top 150
4 October 2012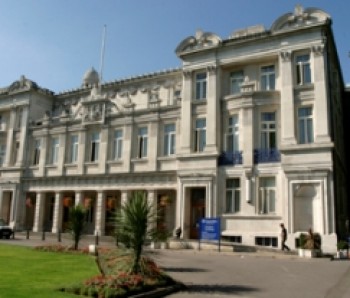 Queen Mary, University of London has been named among the top 150 universities in the world by the influential magazine Times Higher Education.

The Times Higher Education (THE) World University Rankings 2012-13 place Queen Mary in 145th place globally, and 21st in the UK, with a higher overall score than last year.

In September 2012, the College also received a top 150 rating from Quacquarelli Symonds (QS) in their chart of the world's leading institutions.

The Times Higher Education table is based on 13 separate performance indicators grouped under the five core missions of a leading university — teaching, research, knowledge transfer and international outlook.

With a score of 87 out of 100, Queen Mary scores particularly highly for its international outlook, a category that focuses on diversity on campus (for both staff and students) and how much a university's academics collaborate with colleagues across the world on research projects.

The College has also seen its research influence improve, receiving a score for citations of 85.4, up from 83.7 in the 2011-12 table.

THE compiles its chart by drawing on the expert views of more than 17,500 experienced academics, collected from some 137 countries. Since their first appearance in 2004, this global university league table has been recognised as an authoritative source of information on institutions' performance.
Updated by: Elena di Mascio