Events
WOW Presents: Laura Bates - Fix the System, Not the Women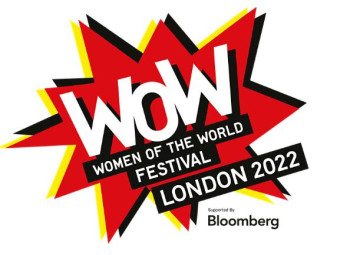 Date: Thursday 19 May 2022 20:00 - 21:00
Location: Zoom
Register at:

Join Laura Bates to discuss her new book Fix the System, Not the Women at the launch of our new digital events series WOW Presents
About this event
Are you fed up of women being blamed for the injustices they face? We are - and so are delighted that best-selling author and activist Laura Bates is joining WOW to discuss her new book Fix the System, Not the Women with WOW Founder and CEO Jude Kelly for the launch of our new digital events series WOW Presents.
Laura, founder of the Everyday Sexism Project, joins us live for the exclusive digital launch of her explosive book. It's a blazing examination of how our systems fail women, and a rallying cry for reform.
If you're impatient for change, looking for insight, analysis, and to deepen your understanding of why our systems fail us and what we can do about it, join us. There is so much happening in the world with misogyny and sexism at every turn, and Laura will expose the systemic prejudice at the heart of five key institutions in our society - Education, Politics, Media, Policing and Criminal Justice.
The book combines stories, first hand accounts and evidence, and this event will help to unpick some of the real injustice that lies at the core of our society. There will be plenty of time for audience questions.
Laura will be in conversation with Jude Kelly, and the event will take place as a Zoom Webinar. This event will have live subtitles provided by Stagetext, delivered by MyClearText.
You can purchase your copy of the book from The Feminist Bookshop for £12.99 (plus shipping) when booking your ticket.
Don't miss Laura in conversation at this inaugural WOW Presents event; a new series of digital events from WOW - Women of the World to platform ideas and incredible people.
About Laura Bates
Laura Bates is the founder of the Everyday Sexism Project, the author of Everyday Sexism, The Sunday Times bestseller Girl Up, Misogynation and The Burning. In 2018 she published Letters to the Future with Owen Sheers. Laura writes regularly for The Guardian and the New York Times amongst others and won a British Press Award in 2015. She works closely with politicians, businesses, schools, police forces and organisations from the Council of Europe to the United Nations to tackle gender inequality. She was awarded a British Empire Medal for services to gender equality in the Queen's Birthday Honours list 2015 and has been named woman of the year by Cosmopolitan, Red Magazine and The Sunday Times Magazine. Laura is a contributor at Women Under Siege, a New York-based project tackling rape in conflict worldwide and she is patron of SARSAS, Somerset and Avon Rape and Sexual Abuse Support.