Sustainable Energy Engineering
BEng (H221) / BEng with Industrial Experience (HF21) / BEng with Year Abroad (H22Y)
MEng (H224) / MEng with Industrial Experience (HG21) / MEng with Year Abroad (H24Y)
Entry Year: 2019
Overview
Meeting future energy needs is one of the greatest challenges facing the world in the twenty-first century.
Friday 21 & Saturday 22 June
Be part of our campus community
Register now »
Emerging economies are leading a huge increase in global energy consumption, and demand is projected to rise further in the near future. We urgently need new supplies of affordable, sustainable energy.
You'll build a solid foundation in engineering principles through core modules, with additional specialist modules in energy and sustainability. In the third year you'll design and carry out an individual project, addressing a real-world issue. Recent projects have included an assessment of biodiesel as a road vehicle fuel and the development of rooftop wind turbines.
If you choose the MEng option, you'll take part in a high-level group project and can choose advanced modules in specific areas such as gas turbines, materials, environmental engineering or energy economics.
Professional recognition
This programme is accredited by the Institution of Mechanical Engineers (IMechE).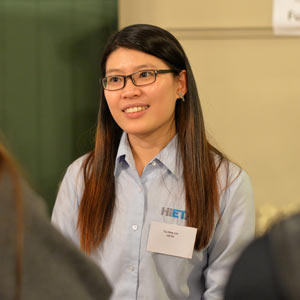 The best thing about my course is that it covers both fundamental engineering as well as specialised modules for sustainable energy, providing you vast knowledge for industrial application. Queen Mary has a very good careers service and my department has its own Industrial Placement Manager as well.