Division of Mechanical Engineering, Robotics and Design
People
On this page:
Academic Members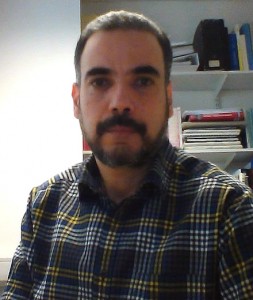 Senior Lecturer in Thermofluids
Heat Transfer, Thermal Systems, Building Energy, Parameter Estimation


+44 (0)20 7882 8739

h.adjali@qmul.ac.uk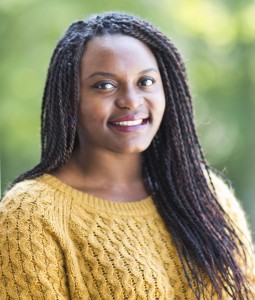 Senior Lecturer in Engineering Education
Primary research interests are: Student experience of teamwork as an indicator for employability skills; Engagement and retention of students within Engineering through active learning techniques; Cultural and social impacts on the approaches to learning; Diversity and inclusion within Engineering.


+44 (0)20 7882 7281

f.akinmolayan@qmul.ac.uk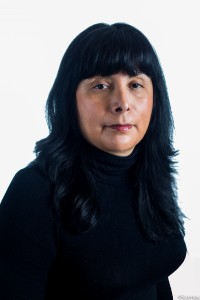 Professor in Mechanical Engineering


+44 (0)20 7882 3028

t.alonso@qmul.ac.uk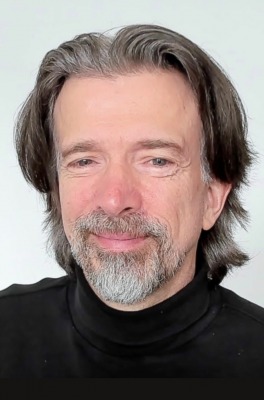 Professor of Robotics Engineering
Professor Althoefer's research focuses on robot autonomy, soft robotics, systems engineering, modelling of tool-environment interaction dynamics, tactile sensing and haptic perception with applications in robot-assisted minimally invasive surgery, rehabilitation, assistive technologies and human-robot interactions in the manufacturing environment.


+44 (0)20 7882 3419

k.althoefer@qmul.ac.uk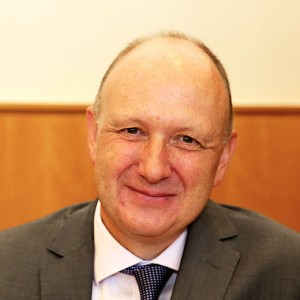 Prof Colin Bailey
CBE, FREng, BEng, PhD, CEng, FICE, FIStructE, MIFireE
President and Principal


+44 (0)20 7882 5061

principal@qmul.ac.uk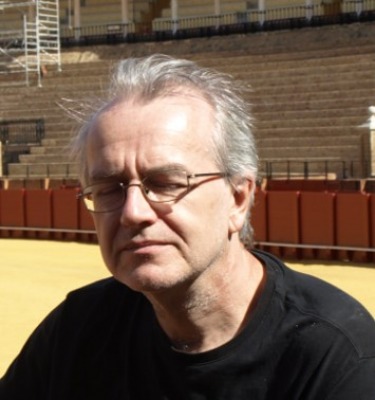 Reader in Mechanical Engineering


+44 (0)20 7882 8876

a.briggs@qmul.ac.uk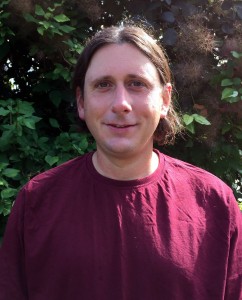 Co-director of Division of Mechanical Engineering, Robotics and Design /
Senior Lecturer in Engineering Science
I design numerical models for predicting the behaviour and understanding the uncertainties in the operation of nuclear reactor cores and other nuclear processing facilities. In particular I develop mathematical models to accurately predict neutron and gamma transport within nuclear reactors, and couple these to thermal hydraulic codes that model coolant flows and heat transfer within a core. I am particularly interested in analysing both current nuclear reactors as well as those due to be built within the UK in the coming years, in particular the boiling water reactors. I am also heavily involved in the design of new mathematical models that predict the progression/state of a nuclear reactor's core in the event of severe accident scenarios.


+44 (0)20 7882 6087

a.buchan@qmul.ac.uk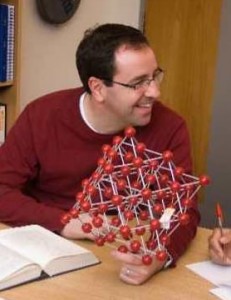 Professor of Materials
Examining the physical behaviour by experiment and modelling techniques of soft matter such as elastomers and rubber materials. Properties of interest include abrasion, friction, fracture, creep, fatigue, viscoelastic behaviour, modulus enhancement, self healing, recycling, ageing and composite filler reinforcement. Developing smart soft materials that can sense their environment and soft actuating materials that can change shape in response to a physical stimulus.


+44 (0)20 7882 8866

j.busfield@qmul.ac.uk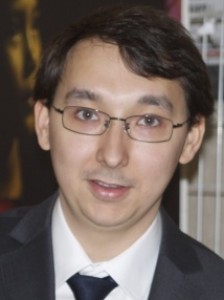 Senior Lecturer in Robotics
Assistive/medical robotics, human-robot interaction, haptics, virtual reality, control theory.


i.farkhatdinov@qmul.ac.uk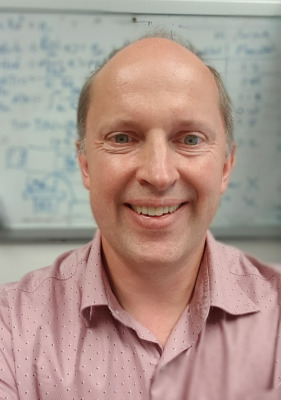 Senior Lecturer in Materials Science
Developing materials for electronic devices such as LEDs, transistors and thermoelectric generators. The materials include organic semiconductors, carbon materials and halide perovskites, as well as self-assembled monolayers for the control of interfaces in devices. I have a particular interest in controlling nanoscale morphology and self-assembly to tune functional properties.


+44 (0)20 7882 3150

o.fenwick@qmul.ac.uk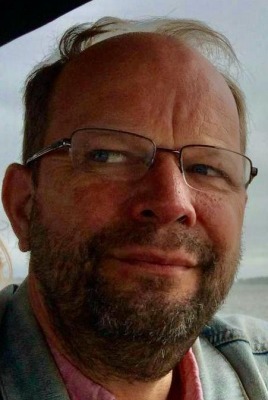 Prof Henri Huijberts
MSc PhD(Twente, Netherlands) PFHEA CMath FIMA
Professor of Engineering Science and Education
Nonlinear control systems, nonlinear dynamics, chaos, synchronisation, robotics, time-delay systems, traffic dynamics


+44 (0)20 7882 8869

h.j.c.huijberts@qmul.ac.uk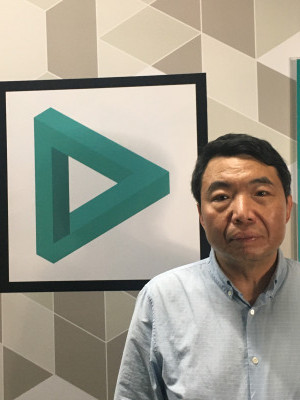 Prof Xi Jiang
PhD, CEng, FIMechE, AFIChemE
Professor of Mechanical Engineering
The expertise of Prof Jiang is primarily in sustainable and cleaner energy utilisation, which includes but not limited to the applications of high-fidelity modelling and simulation to the following research areas: (1) combustion utilisation of alternative and renewable fuels including chemical kinetics studies, (2) greenhouse gas mitigation technologies including combustion mitigation of low-concentration methane; (3) flow in porous media and geological carbon storage, and (4) battery thermal management and thermal management in computer systems.


+44 (0)20 7882 5009

xi.jiang@qmul.ac.uk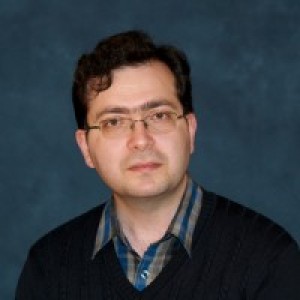 Reader in Mechanical Engineering
My research is in the general area of thermofluids with an emphasis on energy conversion and storage. This includes activities on renewable energy carriers, chemical/electrochemical energy storage and, production and utilisation of carbon free/neutral fuels. Practical examples of these involve cooling of batteries in electric vehicles, storage of the surplus of renewable power by hydrogen production and phasing out the use of fossil fuels. The research is at both fundamental and applied levels and includes using a wide range of mathematical modelling and experimental techniques. My work also involves close collaboration with researchers in the field of Artificial Intelligence.


n.karimi@qmul.ac.uk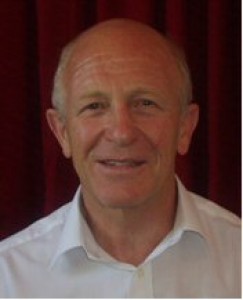 Prof Chris Lawn
MA PhD(Cantab) CEng FIChem.E FIMechE
Emeritus Professor of Thermo-fluids Engineering
Turbulent combustion, gas turbines, thermo-acoustic engines, tidal power generation, heat transfer in fusion reactors


+44 (0)20 7882 5279

c.j.lawn@qmul.ac.uk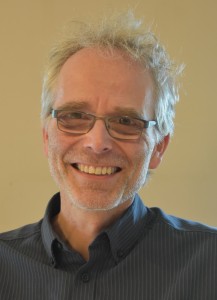 Reader in Computational Fluid Dynamics and Optimisation
Computational Fluid Dynamics, Fluid-Structure Interaction, Biofluids, Shape Optimisation, Adjoint methods, Mesh adaptation, Sensitivity Analysis, Systems Engineering


+44 (0)20 7882 5421

j.mueller@qmul.ac.uk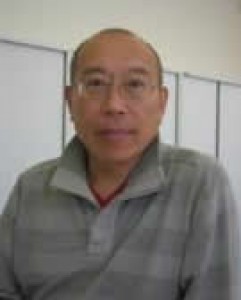 Professor in Design
Sports Equipment Design, Medical Design, Design Innovation, Design Management


+44 (0)20 7882 5269

n.ohtani@qmul.ac.uk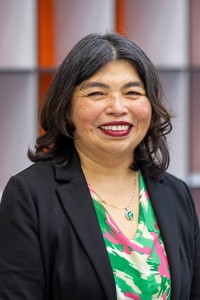 Reader in Science & Engineering Education
Biomineralization, surface chemistry, biomaterials, environmental chemistry, engineering and sustainability. Flipped learning, student centred learning, curriculum design.


m.romero-gonzalez@qmul.ac.uk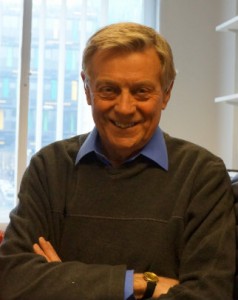 Prof John Rose
BScEng PhD DScEng(Lond) CEng FIMechE FASME
Research Professor in Mechanical Engineering
Heat transfer, convection, phase change, condensation, dropwise condensation, condensation of mixtures, condensation of metals, kinetic theory of phase change, molecular dynamics of phase change, integral finned tube, microchannels, refrigeration, air conditioning, enhanced heat transfer.


+44 (0)20 7882 5275

j.w.rose@qmul.ac.uk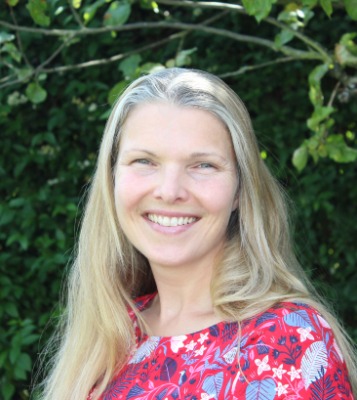 Professor of Biomedical Engineering
My research aims to understand how our tissues are built to be able to withstand the loads they experience in the body. I am particularly interested in understanding tendon and heart valve; how and why they get injured, and ways to prevent this happening. By looking at the ways a tissue is supposed to work when it is healthy, we can identify how small changes in the structure, such as those which occur with age, can make injury more likely and look to prevent or treat these specifically.


+44 (0)20 7882 8875

h.r.c.screen@qmul.ac.uk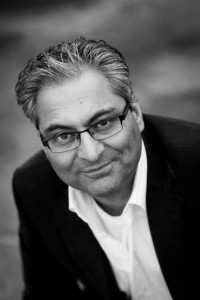 Dr Raza Shah
PhD (Cantab), BEng (Hons), CEng, MBA, MSc, MEd, PGCE, MIMechE, MCMI, MBPsS
Senior Lecturer in Design, Production & Manufacturing
Raza is a chartered engineer with expertise across design, production, processing, project management, R & D and consultancy. He has a diverse range of industrial design experience in the UK, Europe and Middle East on capital investment projects in the speciality gas, chemicals and petroleum gas industries at a senior level [e.g., Air Products & Chemicals, SHV Energy Calor Gas, Nidec SR Drives, Gulf Cryo, National Grid, Hyundai Construction]. Raza's engineering design expertise involves exploring, devising and implementing design methodologies that encourage creative design thinking and to develop culture of creativity leading to ideational fluency, diversity and productivity. Raza brings together a cross-disciplinary blend of domains to facilitate knowledge transfer between engineering, design, user-centred design, human decision-making, human behaviour and creative cognition in design and psychology.


+44 (0)20 7882 6663

raza.shah@qmul.ac.uk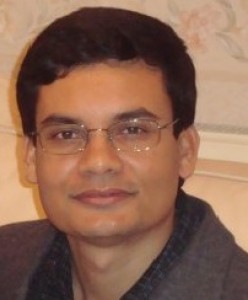 Dr Hasan Shaheed
PhD (Sheffield), PGCAP (London), SFHEA, MIEEE, CEng, MIET, NTF
Reader in Robotics & Renewable Energy
(a) Systems/Applications: Aerial Robotics, Solar Aerial Robotics (Solarcopter), Hybrid Renewable Energy Systems, Osmotic Power, Blue Energy, Medical Robotics including Miniature Robots for Extreme Environment, Endoscopic Capsule Robots, Leader-follower Robots, Medical / Surgical devices, Prosthetics, Water Desalination and Cancer. (b) Approaches: System Design, Modelling, Identification, Control, Optimisation, Artificial Intelligence (Deep Learning Neural Networks, Fuzzy Logic), Machine Learning (Whale Optimisation, Grey Wolf Optimisation, Ant Colony etc.) Biomedical Signal Processing, Bioinformatics and Computational Biology with application to Cancer Prognosis and Classification.


+44 (0)20 7882 3319

m.h.shaheed@qmul.ac.uk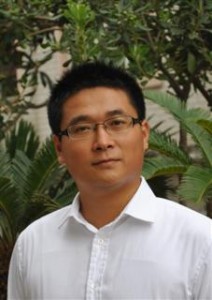 Prof Yi Sui
PhD, MInstP, Fellow HEA
Professor of Fluid Mechanics


+44 (0)20 7882 7763

y.sui@qmul.ac.uk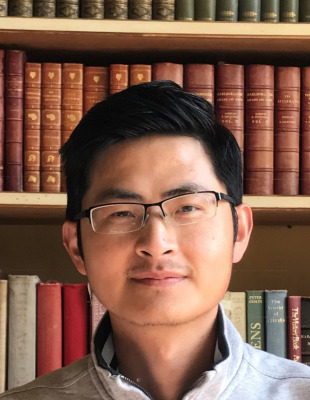 Dr Wei Tan
BEng, PhD, FHEA, MIMMM
Senior Lecturer in Mechanical Engineering
My research is focused on the mechanical response of composite materials by experimental, theoretical and computational endeavours. I aim at developing high fidelity models that can predict material performance and provide fundamental insight in a wide range of multidisciplinary challenges, from carbon fibre composites to carbon nanotube composites, from mechanical to electrochemical behaviour, and from macroscale to nanoscale.


+44 (0)20 7882 8943

wei.tan@qmul.ac.uk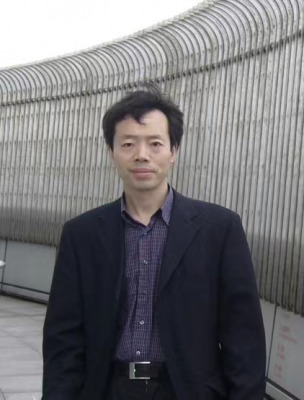 Director of Division of Mechanical Engineering, Robotics and Design /
Professor of Thermofluids Engineering
Enhanced heat transfer, Condensation, Boiling, Phase change, Measurement method, Multi-scale simulation, Refrigeration, Air conditioning, Sustainable thermal energy systems and Intelligent buildings.


+44 (0)20 7882 7921

h.s.wang@qmul.ac.uk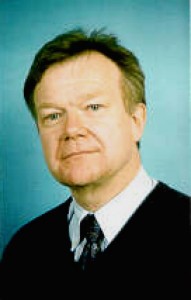 Visiting Senior Lecturer
Senior Lecturer in Environmental Engineering Flooding, River Engineering, Numerical River Modelling


+44 (0)20 7882 5403

p.r.wormleaton@qmul.ac.uk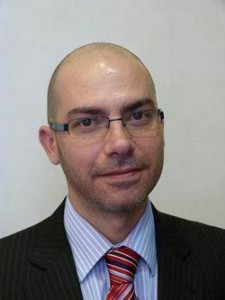 Senior Lecturer in Engineering Materials and Design
My background is in materials, an area of that spans all other engineering disciplines (almost). My interests lie in identifying and commercialising design-related solutions that come from the boundaries between disciplines. Sustainability and healthcare are at the top of my list. Engineering education is another passion of mine. The current coronavirus pandemic upheaval has been challenging but perhaps in a good way. Innovation and progress are borne out of adversity and this situation is no different. I am extremely interested in how can we use this upheaval to advance engineering education in a post-COVID era.


y.zawahreh@qmul.ac.uk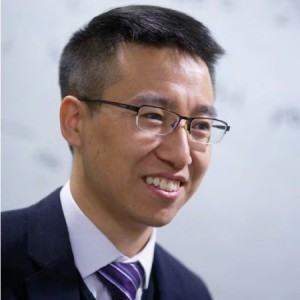 Co-director of Division of Mechanical Engineering, Robotics and Design /
Lecturer in Robotics
Dr Ketao Zhang's current research include screw theory, origami-inspired design and fabrication techniques, reconfigurable parallel manipulators, biologically-inspired robots, aerial robots, mobile robots and mobile manipulation, and morphable soft-bodied robots. Current research themes in his group are 1) design, modelling and control of novel legged robots, 2) parallel manipulators for manufacturing, 3) automatous mobile manipulators for indoor and field applications, 4) self-folding and morphable soft-bodied robots.


+44 (0)20 7882 5183

ketao.zhang@qmul.ac.uk
Postdoc Research Associates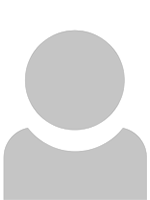 Postdoctoral Research Assistant


s.grossemy@qmul.ac.uk


Supervisor: Hazel Screen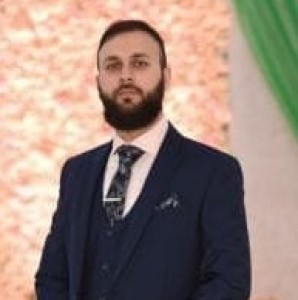 Research Associate


r.habib@qmul.ac.uk


Supervisor: Nader Karimi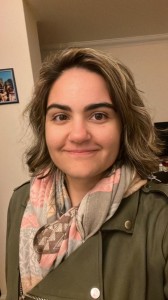 Research Assistant


anureet.kaur@qmul.ac.uk


Supervisor: James Busfield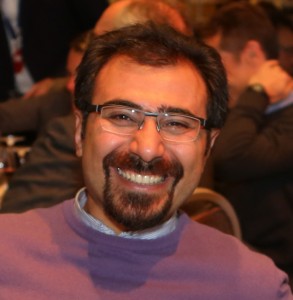 Postdoctoral Researcher
My research aims at designing robust and light energy absorbing parts. This includes experimental testing, computational simulation and data-driven optimisation methods.


s.khosroshahi@qmul.ac.uk


Supervisor: Wei Tan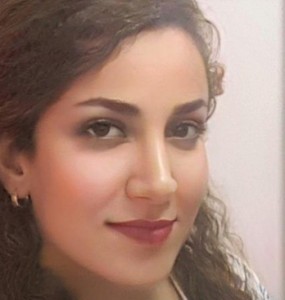 Postdoctoral Research Assistant
I am currently working on BFTT, or Business of Fashion, Textiles and Technology project, funded by AHRC-UKRI. This project is a five-year industry-led project, which focusses on delivering sustainable innovation within the entire fashion and textile supply chain. There are several academic and industrial partners around UK in this project. The main project that I involved is in collaboration with Nurvv company, to develop a wearable sensing technology that enables monitoring physical gait and body health with sports, ageing, and healthcare applications.


s.naderizadeh@qmul.ac.uk


Supervisor: James Busfield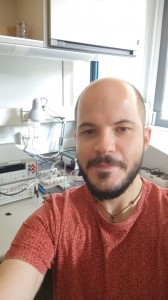 Postdoctoral Research Assistant


j.f.serrano@qmul.ac.uk


Supervisor: Oliver Fenwick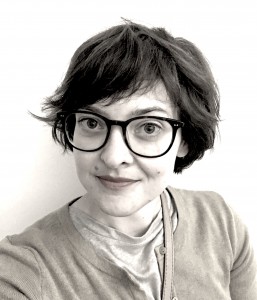 Postdoctoral Research Assistant


s.skach@qmul.ac.uk


Supervisor: Kaspar Althoefer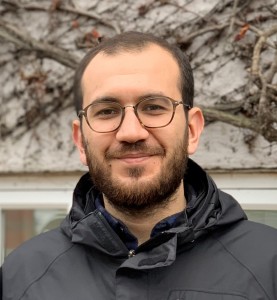 israfil.soyler@qmul.ac.uk


Supervisor: Nader Karimi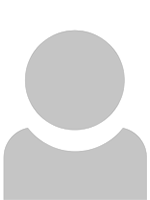 Research Assistant


c.suulker@qmul.ac.uk


Supervisor: Kaspar Althoefer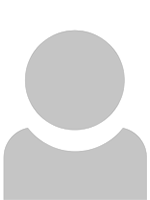 Research Assistant


m.tamussino@qmul.ac.uk


Supervisor: Ketao Zhang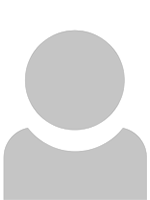 graeme.young@qmul.ac.uk


Supervisor: Nader Karimi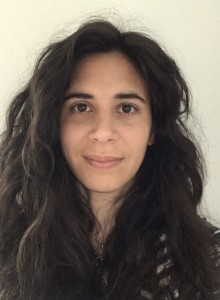 Visiting Postdoctoral Research Assistant
I am a postdoctoral research associate with an interest in musculoskeletal biology and in particular the development of structure function in tendons. I completed a degree in Veterinary Medicine and an internship in Equine Medicine and Surgery from the Aristotle University of Thessaloniki, Greece, and subsequently undertook a PhD at the University of Liverpool. I have expertise in tendon biology, molecular biology techniques, proteomics and a good understanding of biomechanics.


d.zamboulis@qmul.ac.uk


Supervisor: Hazel Screen
Professional Services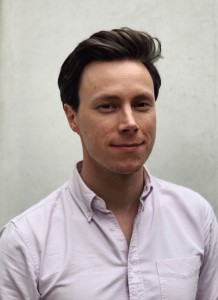 Technical Facilities Manager
Technical operations lead with overall responsibility for SEMS laboratory and workshop resources. Strategic resource planning for space, technical infrastructure and staffing; capital projects lead; SEMS Technical Team line manager. Chemist with interests in organometallic synthesis, highly reactive transition metal complexes, metal-metal bonding modes, small molecule activation, anaerobic/anhydrous techniques, materials and polymer chemistry, single crystal XRD, computational chemistry.


+44 (0)20 7882 8740

b.m.gridley@qmul.ac.uk
Current PhD Projects
| Thesis Title | Supervisor |
| --- | --- |
| Optimization and control of renewable energy systems for stand-alone applications such as water desalination | Hasan Shaheed |
| Eversion and Growing Robots: Pipe Navigation, Inspection and | Kaspar Althoefer |
| Numerical simulation and experimental investigation of heat pump for domestic heating | Huasheng Wang |
| Halide perovskite thermoelectric materials | Oliver Fenwick |
| A miniature low-cost assistive robotic system for disabled | Hasan Shaheed |
| OOAC models - integrating 3D mechano-predictive environments | Hazel Screen |
| Identifying the causes of age-related tendon dysfunction | Hazel Screen |
| Soft sensor skins for soft robots | Kaspar Althoefer |
| Lifetime predictions of Elastomers | James Busfield |
| Robotic Active Capsule Endoscope (RACE): advanced design, fabrication and control | Hasan Shaheed |
| Development of an Organ-chip Model to examine Muscle Degeneration | Hazel Screen |
| Novel Models of Tendinopathy on a Chip | Hazel Screen |
| Modelling and characterisation of cells in flows | Yi Sui |
| Fabric-based eversion type soft actuators for robotic grasping applications | Kaspar Althoefer |
| Modeling and control of a robotic retractor for minimally invasive colorectal surgery | Hasan Shaheed |
| Prediction of Leakage in Elastomeric Seals for High Pressure Applications | James Busfield |
| Development of Prosthetic Hand | Hasan Shaheed |
| Using control and machine learning techniques to optimise the motion performance of a soft eversion robots for underwater applications | Kaspar Althoefer |
| 2022 SEMS DSTL OF | Oliver Fenwick |
| Development of Self-healing and Recyclable Elastomers | James Busfield |
| Tyre Degradation Performance - SRI | James Busfield |
| Fracture behaviour in high performance tyres | James Busfield |
| Multiscale Modelling of Dissolutive Wetting | Yi Sui |
| Shape optimisation of winglets and wing appendages using CAD-based shape optimisation | Jens-Dominik Mueller |
| Numerical simulation of cell dynamics in inertial flows | Yi Sui |
| N-type organic thermoelectric materials | Oliver Fenwick |
| Eversion robots for radiologically constrained environments. | Kaspar Althoefer |
| Thermoelectric Metal-Organic Frameworks: Design, Synthesis and Assessment | Oliver Fenwick |
| Development of a framework and data tools for the sustainabl | James Busfield |
| A Computational Study of Ultrasound Enhanced Heat Transfer for Acoustically Driven Flows | Xi Jiang |
| Prosthetic Hand Control with ML/AI MMG Signal Processing | Hasan Shaheed |
| Numerical simulation of electrohydrodynamics | Yi Sui |
| Factors Impacting Tissue Compliance in the Human Left Atrium and its Effect on Radiofrequency Ablation Success | Hazel Screen |
| Filler Reinforcement of Elastomers | James Busfield |
| Optimisation of a Novel Polymeric Heart Valve | James Busfield |
| PRINTED THERMOELECTRIC GENERATORS | Oliver Fenwick |
| The interfascicular matrix niche ? novel approaches to identify the aetiology of tendinopathy | Hazel Screen |
| Optimisation of Tyre Wear Performance | James Busfield |
| Nanostructured Reinforcing Fillers to Enhance Physical and Mechanical Properties | James Busfield |
| Microfluidics for sorting circulating tumor cells | Yi Sui |
| Graphene based transparent electrodes for tuneable optical devices | James Busfield |
| Renewable green energy in a living environment | Xi Jiang |
| Fully printed thermoelectric devices. | Oliver Fenwick |
| Advanced Thermal Management of Batteries For EV | Huasheng Wang |
| A Soft Hand Exoskeleton for Haptic Feedback | Kaspar Althoefer |
| Molecular Dynamics Simulation of Holographic bubble formation driven by Ultrasound | Xi Jiang |
| Experimental and theoretical investigation of organic Rankine cycles | Huasheng Wang |
| Combined Molecular Dynamics and Experimental Study of Soot Formation during Biomass Pyrolysis | Xi Jiang |
| Frictional Properties of Elastomer Seals. | James Busfield |
| Investigation of solar assisted air source heat pumps. | Huasheng Wang |
| Intelligent Miniature Aerial Vehicles for Disaster Sensing and Monitoring in Extreme Environment | Hasan Shaheed |
| Printed thermoelectric generators | Oliver Fenwick |
| Physicochemical Modelling of Multi-Component Liquid Biofuel Combustion | Xi Jiang |
| Next generation organ-chip models - 2022 EPSRC DTP HRCS? | Hazel Screen |
Past PhD Projects
| Thesis Title | Supervisor | Year |
| --- | --- | --- |
| Investigations on Marangoni Condensation of Binary Mixtures | Huasheng Wang | 2018 |
| Model Predictive Controller design for an Efficient Hybrid Energy Wind/Solar/FC/BS Power System. | M Hasan Shaheed, Hua Sheng Wang | 2017 |
| Design modelling and control of a miniature robotic system for surgical applications | M Hasan Shaheed, Ranjan Vepa | 2017 |
| High Performance Flow Control & Shape Optimisation Solver | Jens-Dominik Mueller, Sergey Karabasov | 2017 |
| Robust and Stable discrete adjoint solver development for shape optimisation of incompressible flows with industrial applications | Jens-Dominik Mueller, Eldad Avital | 2017 |
| The Effects of Loading Frequency on Tenocyte Matabolism | Hazel Screen | 2017 |
| Micro-patterning of peptide-based biomaterials | Julien Gautrot, Hazel Screen | 2017 |
| Development of materials and applications for electroactive composites | James Busfield, Federico Carpi | 2017 |
| Motion of deformable capsules in complex flows | Yi Sui | 2017 |
| Fatigue life prediction in aircraft tyres | James Busfield | 2017 |
| Electric Breakdown of Dielectric Elastomer Actuator Materials | Federico Carpi, James Busfield | 2017 |
| Predicting tyre compound wear. | James Busfield, Emiliano Bilotti | 2017 |
| SmartNanoHeat - Self-regulating heating compounds | Emiliano Bilotti, James Busfield | 2017 |
| A novel fibre composite system to investigate tenocyte metabolism under physiological and pathological loading conditions. | Hazel Screen | 2016 |
| Modelling, optimisation and control of osmotic energy extraction from natural salinity gradients using pressure retarded osmosis | M Hasan Shaheed, Theodosios Alexander | 2016 |
| The Strain Dependent Dielectric Behaviour of Carbon Black Filled Natural Rubber | James Busfield, Emiliano Bilotti | 2016 |
| Micro-structure reorganisation of the aortic heart valve under a biaxial loading condition | Hazel Screen, Wen Wang | 2016 |
| Buoyancy-Driven Two-Phase Flows of Liquid Metal contributing to the Generation of Electricity from a Fusion Reactor by Magnetohydrodynamic Energy Conversion | Chris Lawn, Hua Sheng Wang | 2016 |
| Experimental and numerical study on heat transfer and pressure drop during mPCM slurry flow in microchannels | Hua Sheng Wang, Steve Dunn | 2016 |
| A Study of the Fluid Dynamic Coupling Between LP Steam Turbine and its Exhaust Hood | Andrew Wheeler, Jens-Dominik Mueller | 2015 |
| Numerical shape optimisation of flow around turbomachinery blades | Jens-Dominik Mueller, Andrew Wheeler | 2015 |
| The development of a novel nanostructured silica filler for high friction and low rolling resistance rubber applications. | James Busfield | 2015 |
| Modelling Condensation on Banks of Plain Tubes | Adrian Briggs, Huasheng Wang | 2015 |
| Efficient Methods for Robust Shape Optimisation for Crashworthiness | Fabian Duddeck, Jens-Dominik Mueller | 2015 |
| Modelling and Interactional Control of a Multi-fingered Robotic Hand for Grasping and Manipulation | M Hasan Shaheed, Henri Huijberts | 2015 |
| Numerical and experimental investigation of room temperature magnetic refrigerators/heat pumps | Hua Sheng Wang, Adrian Briggs | 2014 |
| Effect of Doping and Defect Structures on Thermo Physical Properties of Thermoelectric Materials | Mike Reece, Haixue Yan | 2014 |
| The behaviour of hollow sphere filled rubber materials under strain | James Busfield | 2014 |
| Failure of Rubber Components under Fatigue | James Busfield | 2014 |
| A Biomechanical Characterisation of Eccentric and Concentric Loading of the Triceps Surae Complex | Hazel Screen | 2013 |
| Marangoni condensation of steam-ethanol mixtures on horizontal smooth, low finned tubes and bank of tubes. | Hua Sheng Wang | 2013 |
| Sensitivity computation and shape optimisation in aerodynamics using the adjoint methodology and Automatic Differentiation | Jens Mueller | 2013 |
| Tearing of rubber | James Busfield | 2013 |
| Structure-Function Relationships in the Aortic Valve | Hazel Screen | 2012 |
| The Impact and Deformation of Press-Fit Metal Acetablular Components | Julia Shelton, James Busfield | 2012 |
| Natural Rubber/Organoclay Nanocomposites | James Busfield | 2012 |
| Formation control of nonholonomic mobile robots: the virtual structure approach | Henri Huijberts | 2012 |
| Experimental Aeroacoustics Study on Jet Noise Reduction Using Tangential Air Injection | Eldad Avital, Chris Lawn, John Cater | 2011 |
| Forced-convection condensation heat-transfer on horizontal integral-fin tubes including effects of liquid retention | Adrian Briggs | 2011 |
| Free-convection condensation on single horizontal pin-fin tubes | Adrian Briggs | 2011 |
| The Influence of Microstructure on the Mechanical Behaviours of Tendons | Hazel Screen, Julia Shelton | 2010 |
| Viscoelastic Properties of Elastomer under Complex Loading | James Busfield | 2010 |
| Transmission power control in wireless networks | Henri Huijberts | 2010 |
| Investigation and Modelling of Rubber Friction | James Busfield | 2010 |
| Carbon Black Filler Reinforcement of Elastomers | James Busfield | 2009 |
| Non-Linearities in the Thermoacoustic response of a premiscied swirl burner | Chris Lawn | 2009 |
| Model Identification and Robust Nonlinear Model Predictive Control of a Twin Rotor MIMO System | Hasan Shaheed | 2009 |