Division of Chemical Engineering and Renewable Energy
People
On this page:
Academic Staff Group Members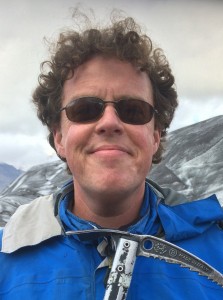 Director of Division of Chemical Engineering and Renewable Energy /
Reader in Chemical Engineering
Setting up a new research group and Division of Chemical Engineering with focus on energy engineering. My research is in soft matter, energy, flow and transport of complex fluids in confinement (porous media), multi-scale imaging and simulation. I investigate how the macroscopic behaviour of complex systems emerges from the underlying microscopic behaviour. I have a solid research track record in two-phase and reactive flow in porous media, with applications in clean fossil fuels, CO2 storage and asphaltene deposition. In my new role at QMUL, I will be extending these applications to renewable energy, battery design, fuel cells and supercapacitors. I develop both experimental and computational methods for my research. Experimental methods include micro-fluidics, (confocal) microscopy, rheology and X-ray micro-tomography. Computer simulation methods include lattice-Boltzmann, Multi-Particle Collision Dynamics, and Molecular Dynamics. I am currently hiring a PhD student in this area. Please contact me for details.


+44 (0)20 7882 2964

e.boek@qmul.ac.uk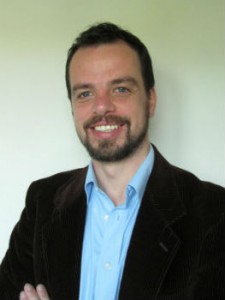 Visiting Reader in Fluid Mechanics (primary affiliation: Process & Energy Dept., TU Delft, Netherlands)
I am the leader of the Fluids, Particles and Interfaces Group (https://bottogroup.wordpress.com/). I am interested in fluid mechanics and transport phenomena, with particular focus on topics at the interface between classical fluid dynamics and materials science. My group uses simulations and theory, often corroborated by experimental results, to uncover fundamental engineering principles that can be applied to practical problems, in areas such as advanced materials, bioengineering, and energy engineering. Recurring topics of research in the group are the dynamics of particulate materials (suspensions, emulsions, powders, etc.) and the mechanics of soft interfaces. I lead the "Fluid Mechanics of Nanostructured Materials" Special Interest Group of the EPSRC-funded UK Fluids Network.


l.botto@qmul.ac.uk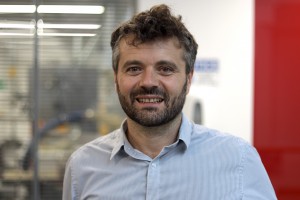 Professor in Biomaterials and Biointerfaces
Synthesis and characterisation of biomaterials. Micro- and nano-patterning. Bio-interfaces. Stem cell biology.


+44 (0)20 7882 5263

j.gautrot@qmul.ac.uk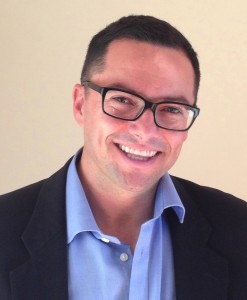 Visiting Professor in Biomedical Engineering & Biomaterials
Our team strives to develop innovative technologies and high impact research (Science 2008, Nature Materials 2010, Nature Chemistry 2015) to generate creative technologies and solutions for a variety of bioengineering applications. We use highly interdisciplinary approaches that integrate engineering, materials science, chemistry, nanotechnology, biology, and medicine to develop materials and devices that are hierarchical, biomimetic, offer spatio-temporal control, adaptability, tuneability, self-healing, and functionality. Current research in our lab includes the development of in vitro biomimetic environments, dynamic and directed self-assembling systems, molecular printing within 3D environments, and molecularly-designed bioactive implants for applications such as tissue engineering, regenerative medicine, drug screening.


+44 (0)20 7882 6279

a.mata@qmul.ac.uk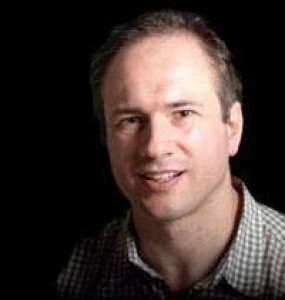 Co-director of Division of Chemical Engineering and Renewable Energy /
Reader in Chemical Engineering


+44 (0)20 7882 5305

s.smoukov@qmul.ac.uk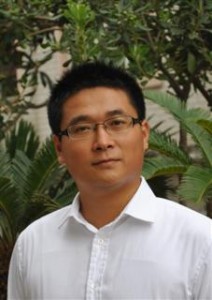 Dr Yi Sui
PhD, MInstP, Fellow HEA
Reader in Fluid Mechanics


+44 (0)20 7882 7763

y.sui@qmul.ac.uk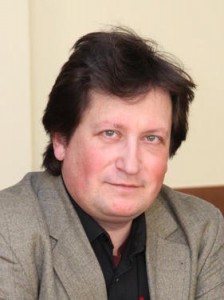 Professor of Biomedical Materials
Physical Chemistry, Biophysics, Materials Science. Area of research: Multifunctional Nanoengineered Delivery Systems


+44 (0)20 7882 5508

g.sukhorukov@qmul.ac.uk
Associate Academic Staff Group Members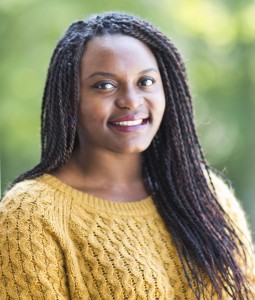 Lecturer in Engineering Science & Education
Primary research interests are: Student experience of teamwork as an indicator for employability skills; Engagement and retention of students within Engineering through active learning techniques; Cultural and social impacts on the approaches to learning; Diversity and inclusion within Engineering. Secondary research interests are: Process modelling and simulation; Clean Water Treatment processes.


+44 (0)20 7882 7281

f.akinmolayan@qmul.ac.uk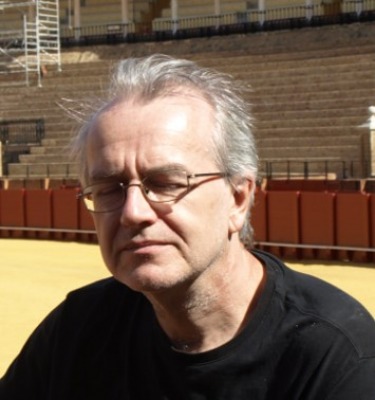 Reader in Mechanical Engineering
Enhanced Heat Transfer, Two-Phase Flow, Condensation


+44 (0)20 7882 8876

a.briggs@qmul.ac.uk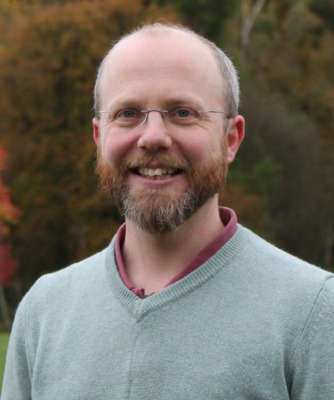 Dr Joe Briscoe
MSci (Hons), PhD, CSci, MIMMM, MInstP
Lecturer in Functional Materials
Nanostructured materials for renewable energy applications: Semiconductor photocatalysts, photoelectrocatalysis (PEC) & solar fuels; Nanostructured photovoltaic devices; Ferroelectrics for solar energy conversion; Piezoelectric energy harvesting. Chemical synthesis of nanomaterials and nanostructured thin films, material characterisation, device construction and testing.


+44 (0)20 7882 3552

j.briscoe@qmul.ac.uk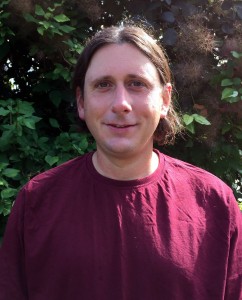 Lecturer in Engineering Science
I design numerical models for predicting the behaviour and understanding the uncertainties in the operation of nuclear reactor cores and other nuclear processing facilities. In particular I develop mathematical models to accurately predict neutron and gamma transport within nuclear reactors, and couple these to thermal hydraulic codes that model coolant flows and heat transfer within a core. I am particularly interested in analysing both current nuclear reactors as well as those due to be built within the UK in the coming years, in particular the boiling water reactors. I am also heavily involved in the design of new mathematical models that predict the progression/state of a nuclear reactor?s core in the event of severe accident scenarios.


+44 (0)20 7882 6087

a.buchan@qmul.ac.uk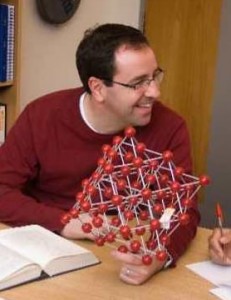 Professor of Materials
Examining the physical behaviour by experiment and modelling techniques of soft matter such as elastomers and rubber materials. Properties of interest include abrasion, friction, fracture, creep, fatigue, viscoelastic behaviour, modulus enhancement and composite filler reinforcement. Developing smart soft materials that can sense their environment and soft actuating materials that can change shape in response to a physical stimulus.


+44 (0)20 7882 8866

j.busfield@qmul.ac.uk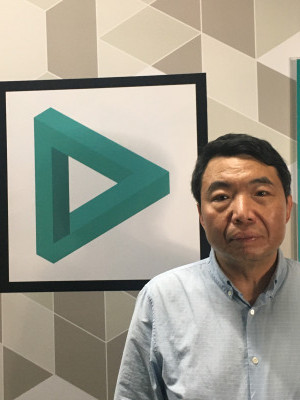 Professor of Mechanical Engineering
The expertise of Prof Jiang is primarily in sustainable and cleaner energy utilisation, which includes but not limited to the applications of high-fidelity modelling and simulation to the following research areas: (1) combustion utilisation of alternative and renewable fuels including chemical kinetics studies, (2) greenhouse gas mitigation technologies including combustion mitigation of low-concentration methane; (3) flow in porous media and geological carbon storage, and (4) battery thermal management and thermal management in computer systems.


+44 (0)20 7882 5009

xi.jiang@qmul.ac.uk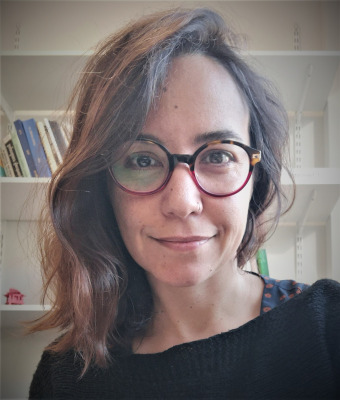 Senior Lecturer in Energy Materials
My research focuses on the development of new electroactive materials for energy conversion and storage devices. My expertise ranges from the synthesis of new compounds through multiple synthesis approaches to electrode ink formulation strategies and assembly and testing into real electrochemical devices.


+44(0)20 7882 6782

a.sobrido@qmul.ac.uk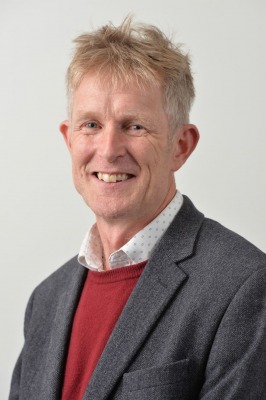 Professor of Mechanobiology, Director of Research
My research is focussed on 'mechanobiology' or how living cells and tissues respond to physical forces. In particular I am interested in the role of the fascinating cellular structure known as the primary cilium (cilia in plural). My work also explores the development of organ-on-a-chip models incorporating biomechanical stimulation for predicting the performance of pharmaceuticals. I work on a variety of different diseases including osteoarthritis, tendonopathy and cancer and the development of novel therapeutics.


+44 (0)20 7882 8868

m.m.knight@qmul.ac.uk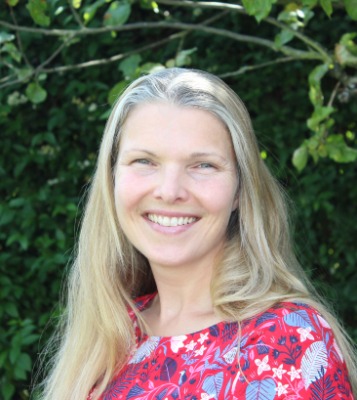 Professor of Biomedical Engineering
My research aims to understand how our tissues are built to be able to withstand the loads they experience in the body. I am particularly interested in understanding tendon and heart valve; how and why they get injured, and ways to prevent this happening. By looking at the ways a tissue is supposed to work when it is healthy, we can identify how small changes in the structure, such as those which occur with age, can make injury more likely and look to prevent or treat these specifically.


+44 (0)20 7882 6167

h.r.c.screen@qmul.ac.uk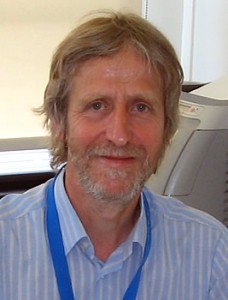 Prof John Stark
BSc(Exon) MSc(Man) PhD(Lond) FRAS FRAeS
Professor of Aerospace Engineering
Electrospray technology, spacecraft propulsion, Spacecraft Design, Direct printing


+44 (0)20 7882 8875

j.p.w.stark@qmul.ac.uk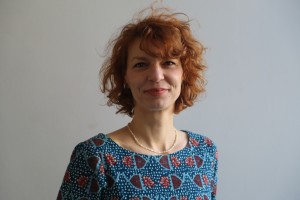 Lecturer in Functional Materials
I am interested in developing materials for energy applications, in particular for fuel synthesis. When solid materials are of very small particles their properties (such as colour, electric conductivity. etc.) starts to depend on the particle size. My main goal is to achieve control of the properties of materials by controlling their particle size and shape. There are various ways to control particle size, and in my approach templates of well-defined size and shape are used. The above templates are pores of a kind of material called metal-organic frameworks. This is a relatively new kind of materials and they can enter very diverse interactions with guest materials, which I aim to explore to further tailor the latter's properties.


+44 (0)20 7882 7948

p.szilagyi@qmul.ac.uk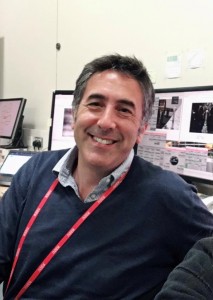 Lecturer in Chemical Engineering
I design pyrolysis and gasification experiments to study the fundamental aspects of biomass thermal decomposition. My expertise ranges from the investigation of the pathways to thermo-chemical breakdown of solid biofuels to the synthesis of renewable carbon materials via thermal processes and the development of sustainable gasification technologies for small-scale applications in Decentralised Renewable Energy Systems


+44 (0)20 7882 7748

r.volpe@qmul.ac.uk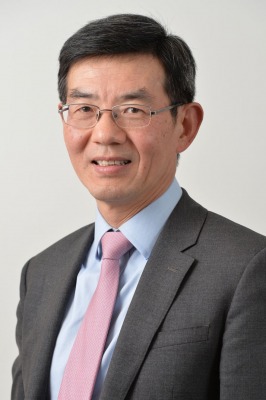 Prof Wen Wang
PhD, CEng, FIMechE, FHEA, FAIMBE, FREng
Vice-Principal and Executive Dean for Science and Engineering
Vascular endothelial mechanics, cell mechanobiology, flow and solute transport in extracellular matrices, microcirculation, arterial haemodynamics, cell & tissue mechanics


+44 (0)20 7882 3031

wen.wang@qmul.ac.uk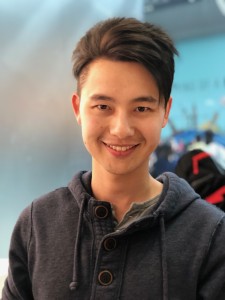 Dr Han Zhang
MEng, PhD, PGCAP, FHEA, CEng, CSci, MIMMM
Lecturer in Materials Science
My current research areas mainly focus on smart multifunctional materials, hierarchical composites and nanomaterials. The multifunctionalities in composites I am interested including strain and damage sensing, self-healing without degrading original mechanical properties, integrated energy harvesting and storage, and sustainable manufacturing based on self-regulating heating. My experiences cover from design and processing to advanced characterisation and interpretation of polymer and composite materials.


+44 (0)20 7882 2726

han.zhang@qmul.ac.uk
Postdoc Research Associates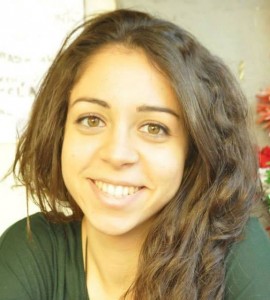 Postdoctoral Research Associate


m.bosch@qmul.ac.uk


Supervisor: Julien Gautrot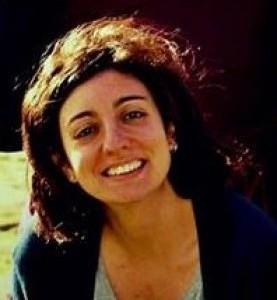 Postdoctoral Research Assistant


+44 (0) 20 7882 5301

s.dicio@qmul.ac.uk


Supervisor: Julien Gautrot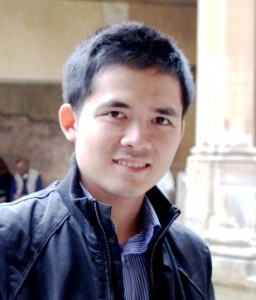 KTP Postdoctoral Research Assistant


+44 (0)20 7882 7306

k.nguyen@qmul.ac.uk


Supervisor: Julien Gautrot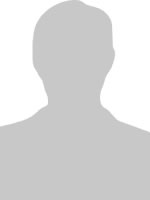 Postdoctoral Research Assistant


a.giannopoulous@qmul.ac.uk


Supervisor: Hazel Screen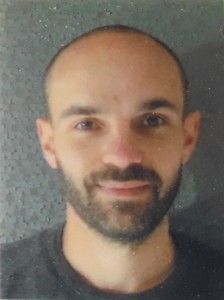 Postdoctoral Research Assistant
I have a PhD in nanofluidics. My expertise is mostly numerical (molecular dynamics, monte carlo, umbrella sampling, finite elements method). I have also performed experiments using Fluorescence correlation spectroscopy.


s.gravelle@qmul.ac.uk


Supervisor: Lorenzo Botto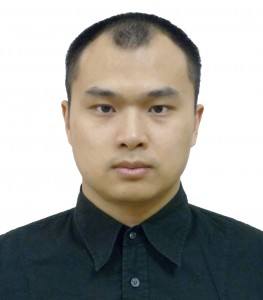 Postdoctoral Research Assistant


c.gu@qmul.ac.uk


Supervisor: Lorenzo Botto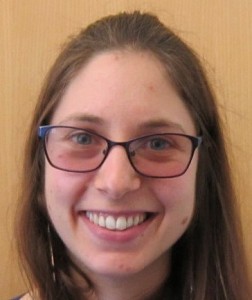 Postdoctoral Research Assistant
I apply mathematical modelling to engineering challenges relating to soft particles, capsules or vesicles in liquids, with an aim to create testable models of the materials in flow for advance in industrial application. For example, an understanding on the characterisation over the state of aggregation, shape or orientation of the soft nanoparticles in flow could identify new methods used to charactering and sort nanoparticles by their thickness and aspect ratio. Such size and thickness is essential for optimising applications such as polymer reinforcement. I am also interested in modelling physical singularities, such as those involved in moving contact lines.


c.kamal@qmul.ac.uk


Supervisor: Lorenzo Botto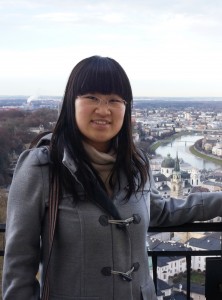 Postdoctoral Research Associate


+44 (0) 20 7882 5306

d.kong@qmul.ac.uk


Supervisor: Julien Gautrot
Postdoctoral Research Assistant


+44 (0)20 7882 7821

wei-qi.li@qmul.ac.uk


Supervisor: Wen Wang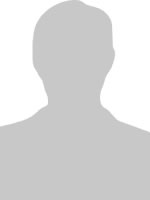 Intern


m.magda@qmul.ac.uk


Supervisor: Alvaro Mata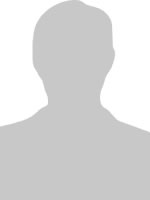 Postdoctoral Research Assistant


exx207@qmul.ac.uk


Supervisor: Julien Gautrot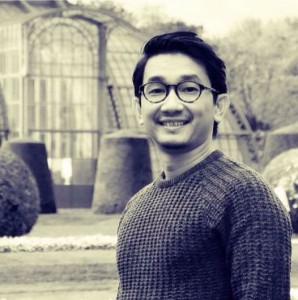 Postdoctoral Research Assistant


nam.nguyen@qmul.ac.uk


Supervisor: Julien Gautrot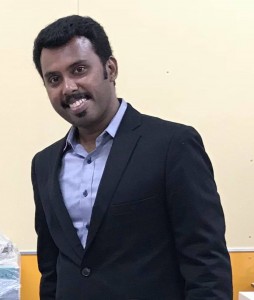 Postdoctoral Research Associate
I am interested in finding renewable energy sources and developing sustainable methods to create functional materials for fabricating efficient energy devices. My research is focused on the areas of functional materials and electrochemistry in general and more specifically on electrochemical materials for electro(photo)catalysis and energy storage applications. Currently, I am developing soft templating strategies to create porous structured carbons and inorganic perovskite materials with an aim of understanding their structure-property relationships for improving their bifunctional catalytic activity towards oxygen evolution and oxygen reduction reactions in flexible Zn-air battery.


a.prakash@qmul.ac.uk


Supervisor: Ana Jorge Sobrido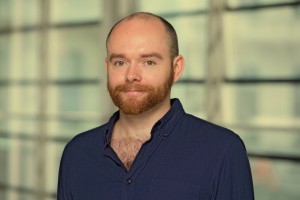 Postdoctoral Research Assistant
I work with functional framework materials known as metal organic and covalent organic frameworks (MOFs and COFs). These materials possess porous channels which can be exploited for a variety of applications. My research looks at utilising these materials for lithium ion conductivity to increase the efficiency and safety of batteries by replacing the liquid electrolytes with a solid.


b.slater@qmul.ac.uk


Supervisor: Petra Ágota Szilágyi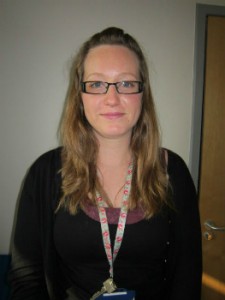 Postdoctoral Research Assistant
Mammalian cell culture, immunohistochemistry, immunocytochemistry, confocal microscopy and image analyses, reverse transcription and real time PCR, molecular cloning, cell transfection, immunoprecipitation and western blotting, biochemical assays (various).


+44 (0)20 7882 3603

clare.l.thompson@qmul.ac.uk


Supervisor: Martin Knight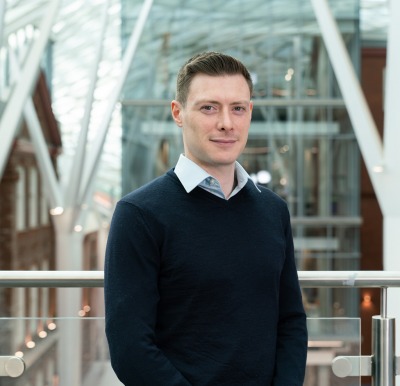 Research Fellow
Bone biomechanics and mechanobiology, Developmental biomechanics, cancer mechanobiology


s.verbruggen@qmul.ac.uk


Supervisor: Martin Knight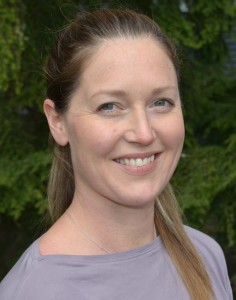 Marie Sklodowska-Curie Research Fellow


c.waugh@qmul.ac.uk


Supervisor: Hazel Screen
Professional Services
Current PhD Students
| | | |
| --- | --- | --- |
| Name | Thesis Title | Supervisor |
| ABDOUNI, Yamin | Novel Glycopolymer Architectures for Biological Applications: A Supramolecular Approach | Julien Gautrot |
| ALEXIS, Cardee | Study of Liquid-liquid interfaces | Julien Gautrot |
| CHANG, Lan | Polymer brush vectors for 3D RNA delivery | Julien Gautrot |
| CHRYSANTHOU, Alexandra | Study of the mechanical properties of liquid-liquid interfaces | Julien Gautrot |
| COZENS, Ed | Design of Biomaterials for Soft Tissue Adhesion | Julien Gautrot |
| DA SAN MARTINO, Chiara | Design of an organ-on-a-chip model of soft-hard tissue interfaces | Julien Gautrot |
| DOSZCZECZKO, Szymon | Bifunctional Hybrid Electrocatalysts for Oxygen Evolution and Oxygen Reduction Reactions | Stoyan Smoukov |
| DOWDEN, Alice | Silicone elastomers and 3D printing | Julien Gautrot |
| JONES, Christian | Design of a microfluidics integrated skin on a chip tissue model. | Julien Gautrot |
| KANSO, Hassan | Biophysics of Self-Assembled Protein Nanosheets for Stem Cell-Based Biotechnologies | Julien Gautrot |
| KUDRIAVTCEVA, Valeriia | Remote controlled drug depot systems | Gleb Sukhorukov |
| LI, Yixiao | The combination of fluorescent AuNCs and microcapsules | Gleb Sukhorukov |
| LIN, E | Physical and chemical transformations for bottom-up manufacturing | Stoyan Smoukov |
| LIN, Tao | The dynamics of particles in flows with applications in material sciences and biomedical engineering | Yi Sui |
| LU, Ruixin | Numerical simulation of cell dynamics in inertial flows | Yi Sui |
| LUO, Zhifen | TBC | Edo Boek |
| MOJARES, Elijah | Design of nanosheets and microdroplet technologies | Julien Gautrot |
| NAZ, Nabila | Numerical simulation of electrohydrodynamics | Yi Sui |
| PENG, Lihui | Culture of Mesenchymal Stem Cells on Nanosheets Assembled at the Surface of Liquid Microcarriers | Julien Gautrot |
| PRIMO, Gaston | Fabrication of chemically anisotropic hydrogels by electro patterning of functional molecules for tissue engineering | Gleb Sukhorukov |
| QU, Fengjin | TBC | Julien Gautrot |
| QUADIR, Fauzia | Bonding of soft tissues to hydroxyapatite | Julien Gautrot |
| SAMAD, Hudair | Microfluidics for sorting circulating tumor cells | Yi Sui |
| TAGHI, Naoual | Extraction of lipids from algae suspensions for biofuel applications | Edo Boek |
| TRAN THI NGOC, Linh | Biomass-derived electrospun fibres / transition metal oxide perovskites for oxygen electrocatalysis applications | Stoyan Smoukov |
| VICTORIA TAFOYA, Jorge | B-doped Carbon Nano-ribbons for Oxygen Reduction Reaction | Stoyan Smoukov |
| WU, Linke | Hyaluronic acid-based peptide-functionalised engineered soft matrices via thiol-ene coupling | Julien Gautrot |
| ZHANG, Jiaxin | Microchamber arrays as sensing platform | Gleb Sukhorukov |
PhD Graduates
Name
Thesis Title
Supervisor(s)

2017

ZHAO, Li
Fabrication of non(low) permeable microcapsules and further study
Gleb Sukhorukov, Himadri Gupta
GAO, Hui
Composite inorganic particles/polyelectrolyte microcapsules: fabrication and application
Gleb Sukhorukov
WANG, Zhen
Motion of deformable capsules in complex flows
Yi Sui
COLAK, Burcu
Micro-patterning of peptide-based biomaterials
Julien Gautrot, Hazel Screen

2016

PATEL, Iffat Fatima
Naturally Inspired Multi-layer Composite Films on Planar and Modulated Surfaces
Gleb Sukhorukov, Ton Peijs
RAN, Hao
To Fabricate and Study the Properties of the Intelligent Microencapsulated Liquid Particles Containing Biologically Active Compounds
Gleb Sukhorukov
KRISHNAMOORTHY, Mahentha
Developing Cationic Nanoparticles for Gene Delivery
Julien Gautrot, John Stark

2015

DEO, Devendra Inder
Microcapsule for targetted drug delivery to diseased tissues
Wen Wang, Gleb Sukhorukov

2014

LIU, Weizhi
Microcapsule internalization be cells in vitro caused by physical and biochemical stimuli
Gleb Sukhorukov, Wen Wang

2013

YI, Qiangying
UV-Triggered Encapsulation and Release by Multilayer Microcapsules
Gleb Sukhorukov

2012

PAVLOV, Anton
Multilayer Microcapsules for Delivery, Control and Triggered Release of Bioactive Compounds
Gleb Sukhorukov

2011

MA, Jia
Processing of Polymer-based Systems for Improved Performance and Controlled Release
Gleb Sukhorukov, Ton Peijs

2009

BEDARD, Matthieu
Optically addressable, integrative composite polymer microcapsules
Gleb Sukhorukov