Division of Chemical Engineering and Renewable Energy
People
On this page:
Academic Staff Group Members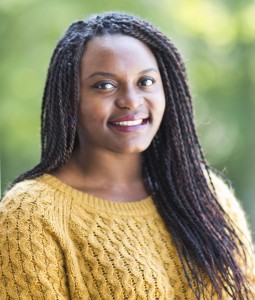 Lecturer in Engineering Science & Education
Primary research interests are: Student experience of teamwork as an indicator for employability skills; Engagement and retention of students within Engineering through active learning techniques; Cultural and social impacts on the approaches to learning; Diversity and inclusion within Engineering. Secondary research interests are: Process modelling and simulation; Clean Water Treatment processes.


+44 (0)20 7882 7281

f.akinmolayan@qmul.ac.uk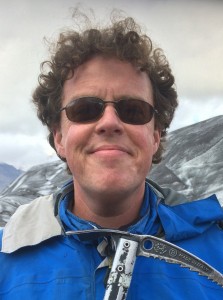 Director of Division of Chemical Engineering and Renewable Energy /
Reader in Chemical Engineering
Setting up a new research group and Division of Chemical Engineering with focus on energy engineering. My research is in soft matter, energy, flow and transport of complex fluids in confinement (porous media), multi-scale imaging and simulation. I investigate how the macroscopic behaviour of complex systems emerges from the underlying microscopic behaviour. I have a solid research track record in two-phase and reactive flow in porous media, with applications in clean fossil fuels, CO2 storage and asphaltene deposition. In my new role at QMUL, I will be extending these applications to renewable energy, battery design, fuel cells and supercapacitors. I develop both experimental and computational methods for my research. Experimental methods include micro-fluidics, (confocal) microscopy, rheology and X-ray micro-tomography. Computer simulation methods include lattice-Boltzmann, Multi-Particle Collision Dynamics, and Molecular Dynamics. I am currently hiring a PhD student in this area. Please contact me for details.


+44 (0)20 7882 2964

e.boek@qmul.ac.uk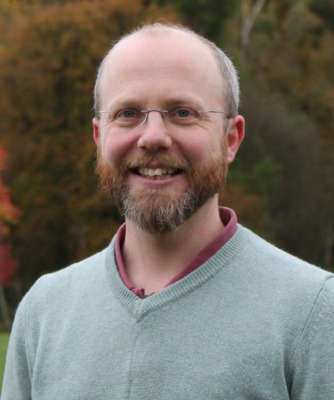 Dr Joe Briscoe
MSci (Hons), PhD, ProfGradIMMM, MInstP
Lecturer in Functional Materials
Nanostructured materials for renewable energy applications: Semiconductor photocatalysts, photoelectrocatalysis (PEC) & solar fuels; Nanostructured photovoltaic devices; Ferroelectrics for solar energy conversion; Piezoelectric energy harvesting. Chemical synthesis of nanomaterials and nanostructured thin films, material characterisation, device construction and testing.


+44 (0)20 7882 3552

j.briscoe@qmul.ac.uk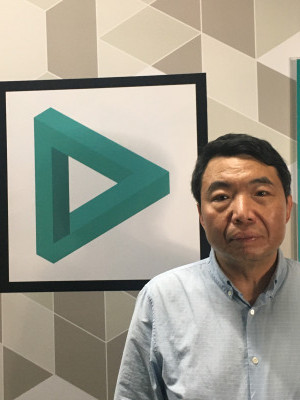 Director of Division of Chemical Engineering and Renewable Energy /
Professor of Mechanical Engineering
The expertise of Prof Jiang is primarily in sustainable and cleaner energy utilisation, which includes but not limited to the applications of high-fidelity modelling and simulation to the following research areas: (1) combustion utilisation of alternative and renewable fuels including chemical kinetics studies, (2) greenhouse gas mitigation technologies including combustion mitigation of low-concentration methane; (3) flow in porous media and geological carbon storage, and (4) battery thermal management and thermal management in computer systems.


+44 (0)20 7882 5009

xi.jiang@qmul.ac.uk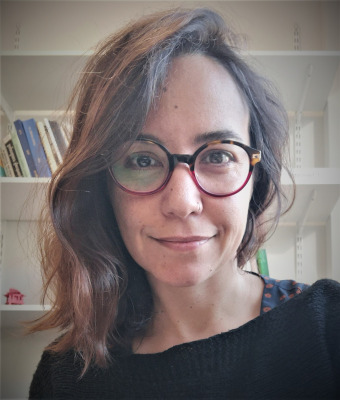 Lecturer in Energy Materials
My research focuses on the development of new electroactive materials for energy conversion and storage devices. My expertise ranges from the synthesis of new compounds through multiple synthesis approaches to electrode ink formulation strategies and assembly and testing into real electrochemical devices.


+44(0)20 7882 6782

a.sobrido@qmul.ac.uk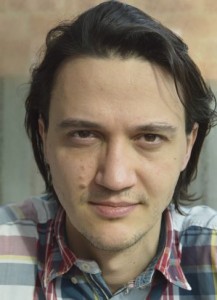 Lecturer in Chemical Engineering
(i) Adsorption of surfactants and electrolytes; (ii) capillary shapes, capillary flows, wetting, biomechanics; (iii) theory of surface electric phenomena; (iv) chemical physics of mixtures, fuel chemistry; (v) combustion engines.


+44 (0)20 7882 3784

r.slavchov@qmul.ac.uk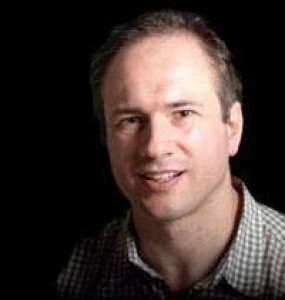 Co-director of Division of Chemical Engineering and Renewable Energy /
Reader in Chemical Engineering


+44 (0)20 7882 5305

s.smoukov@qmul.ac.uk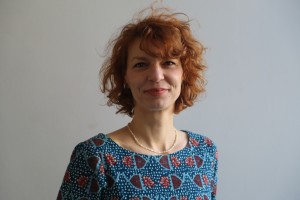 Lecturer in Functional Materials
I am interested in developing materials for energy applications, in particular for fuel synthesis. When solid materials are of very small particles their properties (such as colour, electric conductivity. etc.) starts to depend on the particle size. My main goal is to achieve control of the properties of materials by controlling their particle size and shape. There are various ways to control particle size, and in my approach templates of well-defined size and shape are used. The above templates are pores of a kind of material called metal-organic frameworks. This is a relatively new kind of materials and they can enter very diverse interactions with guest materials, which I aim to explore to further tailor the latter's properties.


+44 (0)20 7882 7948

p.szilagyi@qmul.ac.uk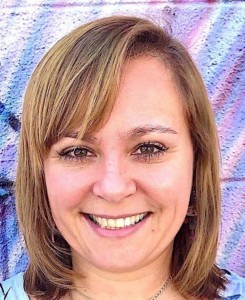 Professor in Sustainable Materials Chemistry
Porous Materials, Energy Storage, CO2 Capture, Biofuels, Fuel Cells, Hydrothermal Carbonization


+44 (0)20 7882 6272

m.m.titirici@qmul.ac.uk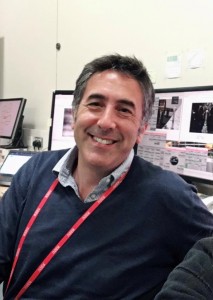 Lecturer in Chemical Engineering
I design pyrolysis and gasification experiments to study the fundamental aspects of biomass thermal decomposition. My expertise ranges from the investigation of the pathways to thermo-chemical breakdown of solid biofuels to the synthesis of renewable carbon materials via thermal processes and the development of sustainable gasification technologies for small-scale applications in Decentralised Renewable Energy Systems


+44 (0)20 7882 7748

r.volpe@qmul.ac.uk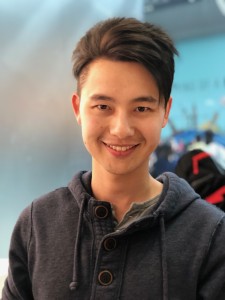 Lecturer in Chemical and Materials Engineering
Smart materials with multi-functionalities; Polymers and Composites; Nanomaterials and nano-engineered hierarchical composites; Self-healing and self-sensing devices; Structural health monitoring (SHM); Structural performance and its relationship with internal micro/nano-structures; Nanofibres and electrospinning.


+44 (0)20 7882 2726

han.zhang@qmul.ac.uk
Associate Academic Staff Group Members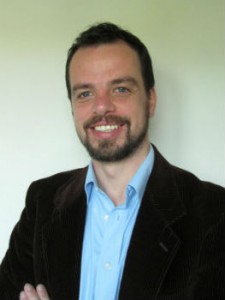 Senior Lecturer (equiv. Associate Professor) in Fluid Mechanics
I am the leader of the Fluids, Particles and Interfaces Group (https://bottogroup.wordpress.com/). I am interested in fluid mechanics and transport phenomena, with particular focus on topics at the interface between classical fluid dynamics and materials science. My group uses simulations and theory, often corroborated by experimental results, to uncover fundamental engineering principles that can be applied to practical problems, in areas such as advanced materials, bioengineering, and energy engineering. Recurring topics of research in the group are the dynamics of particulate materials (suspensions, emulsions, powders, etc.) and the mechanics of soft interfaces. I lead the "Fluid Mechanics of Nanostructured Materials" Special Interest Group of the EPSRC-funded UK Fluids Network.


+44 (0)20 7882 3757

l.botto@qmul.ac.uk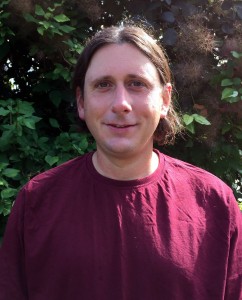 Lecturer in Engineering Science
I design numerical models for predicting the behaviour and understanding the uncertainties in the operation of nuclear reactor cores and other nuclear processing facilities. In particular I develop mathematical models to accurately predict neutron and gamma transport within nuclear reactors, and couple these to thermal hydraulic codes that model coolant flows and heat transfer within a core. I am particularly interested in analysing both current nuclear reactors as well as those due to be built within the UK in the coming years, in particular the boiling water reactors. I am also heavily involved in the design of new mathematical models that predict the progression/state of a nuclear reactor?s core in the event of severe accident scenarios.


+44 (0)20 7882 6087

a.buchan@qmul.ac.uk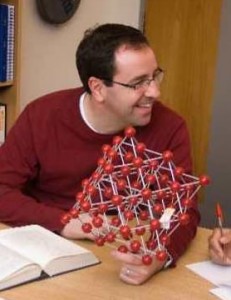 Professor of Materials
Examining the physical behaviour by experiment and modelling techniques of soft matter such as elastomers and rubber materials. Properties of interest include abrasion, friction, fracture, creep, fatigue, viscoelastic behaviour, modulus enhancement and composite filler reinforcement. Developing smart soft materials that can sense their environment and soft actuating materials that can change shape in response to a physical stimulus.


+44 (0)20 7882 8866

j.busfield@qmul.ac.uk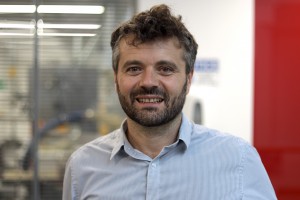 Reader in Biomaterials and Biointerfaces
Synthesis and characterisation of biomaterials. Micro- and nano-patterning. Bio-interfaces. Stem cell biology.


+44 (0)20 7882 5263

j.gautrot@qmul.ac.uk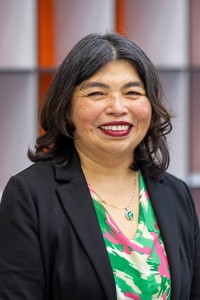 Senior Lecturer in Materials Science
Biomineralization, surface chemistry, biomaterials, environmental chemistry, engineering and sustainability. Flipped learning, student centred learning, curriculum design.


m.romero-gonzalez@qmul.ac.uk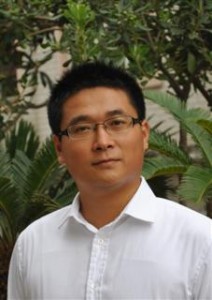 Dr Yi Sui
PhD, MInstP, Fellow HEA
Reader in Fluid Mechanics


+44 (0)20 7882 7763

y.sui@qmul.ac.uk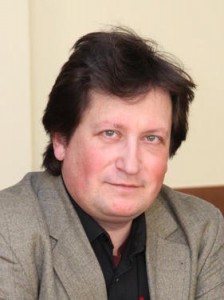 Professor of Biomedical Materials
Physical Chemistry, Biophysics, Materials Science. Area of research: Multifunctional Nanoengineered Delivery Systems


+44 (0)20 7882 5508

g.sukhorukov@qmul.ac.uk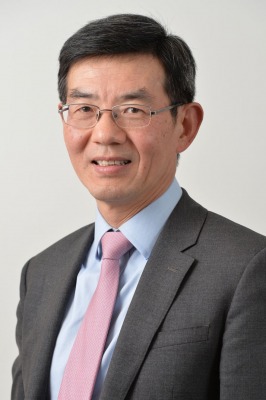 Vice-Principal and Executive Dean (Science & Engineering)
Vascular endothelial mechanics, flow and solute transport in extracellular matrices, microcirculation, arterial haemodynamics, cell & tissue mechanics


+44 (0)20 7882 3031

wen.wang@qmul.ac.uk
Postdoc Research Associates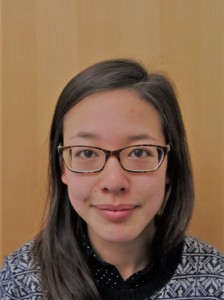 Postdoctoral Research Assistant


+44 (0)20 7882 5262

h.au@qmul.ac.uk


Supervisor: Magdalena Titirici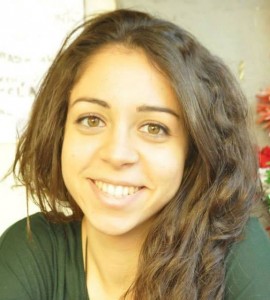 Postdoctoral Research Assistant


m.bosch@qmul.ac.uk


Supervisor: Julien Gautrot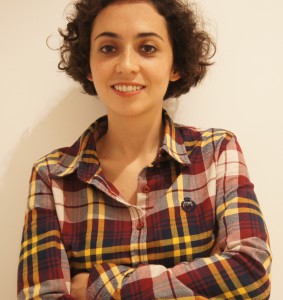 Marie Curie Fellow


+44 (0)20 7882 3119

m.ribadeneyra@qmul.ac.uk


Supervisor: Julien Gautrot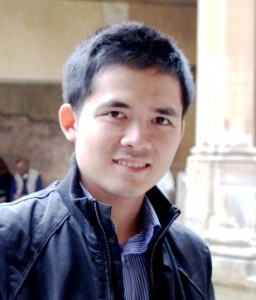 KTP Postdoctoral Research Assistant


+44 (0)20 7882 7306

k.nguyen@qmul.ac.uk


Supervisor: Julien Gautrot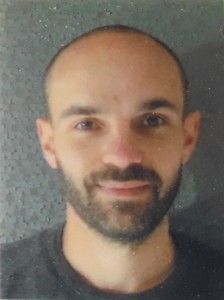 Postdoctoral Research Assistant
Grand canonical Monte Carlo Finite elements method Umbrella sampling Molecular dynamics Finite elements method


s.gravelle@qmul.ac.uk


Supervisor: Lorenzo Botto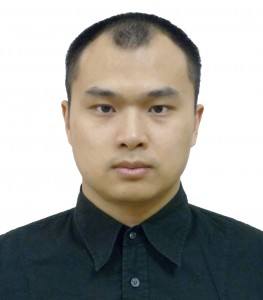 Postdoctoral Research Assistant


c.gu@qmul.ac.uk


Supervisor: Lorenzo Botto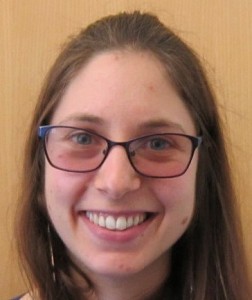 Postdoctoral Research Assistant


c.kamal@qmul.ac.uk


Supervisor: Lorenzo Botto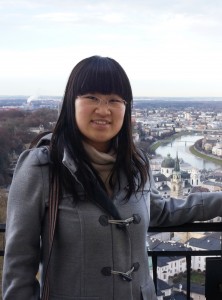 Postdoctoral Research Assistant


+44 (0) 20 7882 5306

d.kong@qmul.ac.uk


Supervisor: Julien Gautrot
Postdoctoral Research Assistant


+44 (0)20 7882 7821

wei-qi.li@qmul.ac.uk


Supervisor: Wen Wang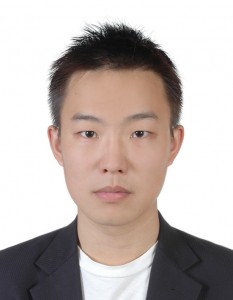 Postdoctoral Research Assistant


xuan.li@qmul.ac.uk


Supervisor: Joe Briscoe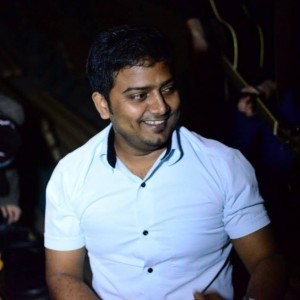 Marie Skłodowska-Curie Research Fellow
Porous Carbon Materials, Nanocomposites, Electrochemistry, Electrodeposition, Biosensors, Supercapacitors, Fuel Cells


+44 (0)20 7882 5301

r.madhu@qmul.ac.uk


Supervisor: Magdalena Titirici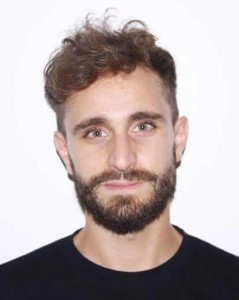 ESR Marie-Curie Researcher


p.modugno@qmul.ac.uk


Supervisor: Magdalena Titirici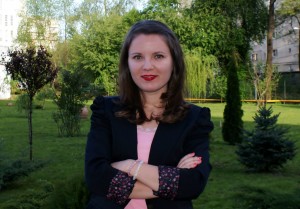 ESR Marie Curie Researcher


sabina.nicolae@qmul.ac.uk


Supervisor: Magdalena Titirici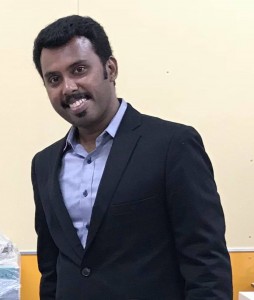 Postdoctoral Research Assistant


a.prakash@qmul.ac.uk


Supervisor: Ana Jorge Sobrido
Professional Services
Current PhD Students
| | | |
| --- | --- | --- |
| Name | Thesis Title | Supervisor |
| ALAZMI, Amira | TBC | Magdalena Titirici |
| ALPTEKIN, Hande | Carbon Materials as anodes in Na-ion batteries | Magdalena Titirici |
| AUGURIO, Adriana | Solution processed nanostructured ferroelectric thin films for photoelectrochemical water splitting | Joe Briscoe |
| BARR, Meredith | Production of renewable carbon materials for environmental applications via thermochemical reactions. | Roberto Volpe |
| CHEN, Cheng | Large Eddy Simulation of Supercritical Fuel Injection and Spray Combustion | Xi Jiang |
| CHEN, Ruixuan | Free-standing Bifunction Electrocatalyst For Regenerated Electrochemical Energy Conversion Devices | Magdalena Titirici |
| DA SILVA MACHADO DE FREITAS, Rodolfo | TBC | Xi Jiang |
| DOSZCZECZKO, Szymon | Bifunctional Hybrid Electrocatalysts for Oxygen Evolution and Oxygen Reduction Reactions | Ana Jorge Sobrido |
| FENG, Jingyu | Biomass Based Nitrogen Doped Free Standing Electrode for Energy Conversion Device | Magdalena Titirici |
| FILDAH, Ayaa | TBC | Xi Jiang |
| GUO, Qian | Hematite-based Photoelectrodes for Photoassisted Oxygen Evolution Reaction | Ana Jorge Sobrido |
| GUO, Zhenyu | Amorphous carbon composites as anodes in LI/HA dual ion batteries | Magdalena Titirici |
| HE, Qinrong | Novel flexible piezoelectric energy harvesters (nanogenerators) for wearable and composite applications | Joe Briscoe |
| KING, James | Metal-organic frameworks: a new approach to control the geometry and surface chemistry of nanocatalysts. | Petra Szilágyi |
| LOBO, Richard | TBC | Magdalena Titirici |
| LUO, Zhifen | TBC | Edo Boek |
| MANISCALCO, Manfredi | TBC | Roberto Volpe |
| MENG, Han | Graphitic Carbon Nitrite Quantum Dots For Photocatalytic Water Splitting | Ana Jorge Sobrido |
| MINGOES, Carlos | TBC | Ana Jorge Sobrido |
| MODUGNO, Pierpaolo | Production of magnetic catalysts via Hydrothermal Carbonisation and their use as heterogeneous catalysts for biomass conversion into biofuels | Magdalena Titirici |
| MOHAN, Lokeshwari | TBC | Joe Briscoe |
| MOSONIK, Maryanne | Biomass energy for rural Eastern Sub-Saharan Africa | Roberto Volpe |
| NABI, Raheem | Enhanced Heat Transfer For Engineering Cooling Systems Using CFD For Acoustically Driven Flows. | Xi Jiang |
| NICOLAE, Sabina | Ph.D. project title: Production of hierarchically porous carbons adsorbents for gas separation (CO2 and H2S adsorption) | Magdalena Titirici |
| SCHLEE, Philipp | Lignin derived carbon materials for electrochemical energy storage systems supercapacitors and Na-ion batteries | Magdalena Titirici |
| TAGHI, Naoual | TBC | Edo Boek |
| TIAN, Gengyu | Investigation of new electroactive materials for solar redox flow batteries. | Ana Jorge Sobrido |
| TRAN THI NGOC, Linh | Biomass-derived electrospun fibres / transition metal oxide perovskites for oxygen electrocatalysis applications | Ana Jorge Sobrido |
| VICTORIA TAFOYA, Jorge | B-doped Carbon Nano-ribbons for Oxygen Reduction Reaction | Ana Jorge Sobrido |
| WANG, Sikun | Advanced Study of Holographic Acoustic Trapping using Ultrasound | Xi Jiang |
| XU, Zhen | Nature-inspired Carbon Materials as Electrodes for Sodium-ion Hybrid Capacitors | Magdalena Titirici |
| YU, Mengwei | Physicochemical Modelling of Multi-Component Liquid Biofuel Combustion | Xi Jiang |
PhD Graduates
Name
Thesis Title
Supervisor(s)

2016

MARINOVIC, Adam
Carbon quantum dots via hydrothermal carbonization
Magdalena Titirici