Division of Aerospace Engineering and Fluid Mechanics
People
On this page:
Academic Members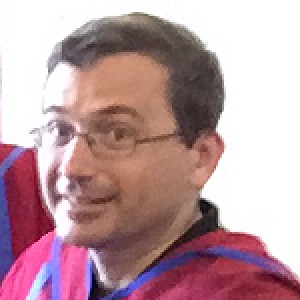 Dr Eldad Avital
PhD, SMAIAA, SFHEA, CEng, FRAeS
Reader in Computational (& Experimental) Fluids and Acoustics
Fundamentals: (i) Computational (and experimental) aero/hydrodynamics & acoustics (ii) Fluids-structure interaction (iii) Biofluids (iv) Particle flow & Magnetohydrodynamics Applications: (i) Power fluid machinery (transport: aero/marine/land, renewables: wind/water/hydrogen) (ii) Water engineering (iii) Biofluids devices and disinfection (iv) Fusion energy fluid engineering


+44 (0)20 7882 3616

e.avital@qmul.ac.uk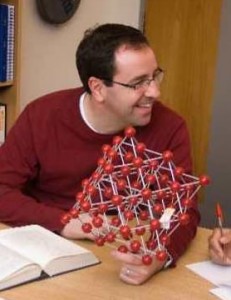 Professor of Materials
Examining the physical behaviour by experiment and modelling techniques of soft matter such as elastomers and rubber materials. Properties of interest include abrasion, friction, fracture, creep, fatigue, viscoelastic behaviour, modulus enhancement, self healing, recycling, ageing and composite filler reinforcement. Developing smart soft materials that can sense their environment and soft actuating materials that can change shape in response to a physical stimulus.


+44 (0)20 7882 8866

j.busfield@qmul.ac.uk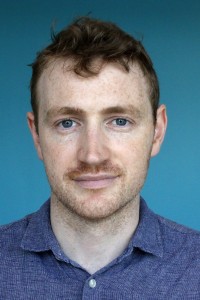 Lecturer
My research is focused on experimental analysis of fluid flows, in particular fluid-structure interaction, flow-induced vibrations, mixing and dynamics in complex fluids.


+44(0)20 7882 8942

n.cagney@qmul.ac.uk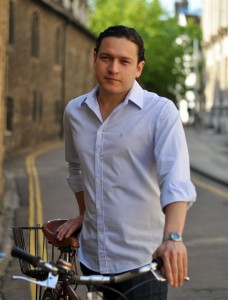 Senior Lecturer
Fluid Mechanics, Experimental Physics, Liquid Drops, Sprays and Jets, Optics, Instrumentation, Inkjet and 3D Printing


+44 (0)20 7882 7620

r.castrejonpita@qmul.ac.uk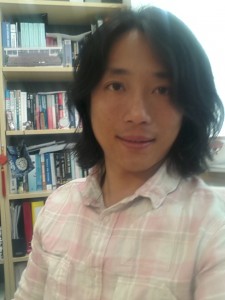 Dr Jun Chen
BSc (Honours), MSc (Distinction), PhD, FHEA
Reader in Intelligent Systems Engineering
My research interests lie at the interface of Computer Science, Operational Research and Control Engineering with a significant overlap with Systems Engineering. Over the years, I have consolidated and structured my research along three themes: modelling, optimisation and decision, four cross-cutting application areas: intelligent decision support for airport operations, human factors & brain-computer interface, future flight deck automation systems and intelligent sewer networks, sponsored by EPSRC and industry and supported by the well-balanced research team consisting of senior academics, post-doctoral researchers and PhD students.


+44 (0)20 7882 8873

jun.chen@qmul.ac.uk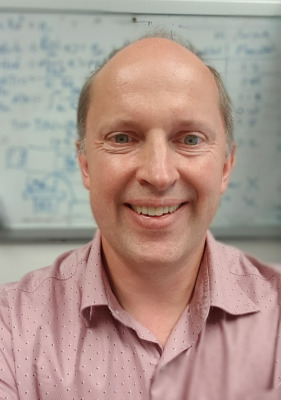 Senior Lecturer in Materials Science
Developing materials for electronic devices such as LEDs, transistors and thermoelectric generators. The materials include organic semiconductors, carbon materials and halide perovskites, as well as self-assembled monolayers for the control of interfaces in devices. I have a particular interest in controlling nanoscale morphology and self-assembly to tune functional properties.


+44 (0)20 7882 3150

o.fenwick@qmul.ac.uk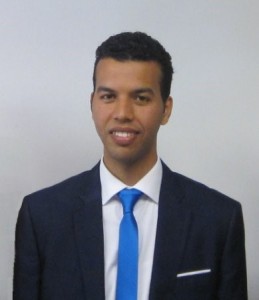 Lecturer in Fluid Dynamics
Electrospray, Direct Printing, Microfluidics, Drops & Bubbles, Microencapsulation, Capillary jet.


+44 (0)20 7882 6272

a.ismail@qmul.ac.uk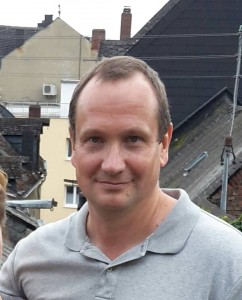 Co-director of Division of Aerospace Engineering and Fluid Mechanics /
Professor of Computational Modelling
Fluid dynamics, computational aeroacoustics and aerodynamics, large-eddy simulations, meso-scale ocean modelling, fluctuating hydrodynamics for nano-scale flows , numerical methods for hyperbolic conservation laws


+44 (0)20 7882 7650

s.karabasov@qmul.ac.uk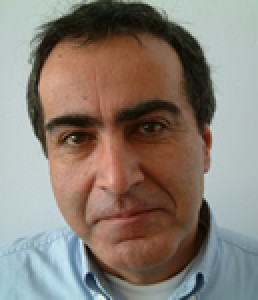 Senior Lecturer in Aerodynamics
Flow Control, Aerodynamics of Sport Vehicles, High Speed Aerodynamics, Boundary Layer Flows, Instrumentation and Optical Diagnostics in Flow Measurements


+44 (0)20 7882 5182

f.motallebi@qmul.ac.uk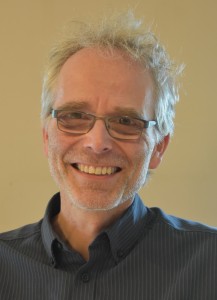 Reader in Computational Fluid Dynamics and Optimisation
Computational Fluid Dynamics, Fluid-Structure Interaction, Biofluids, Shape Optimisation, Adjoint methods, Mesh adaptation, Sensitivity Analysis, Systems Engineering


+44 (0)20 7882 5421

j.mueller@qmul.ac.uk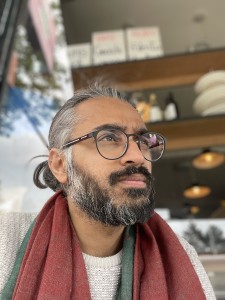 Lecturer in Aerospace/Spacecraft Engineering
My research group develops robotics and AI technologies; our focus is to work on long-term challenges in the space sector. At this moment, the group focuses on developing the technology stack and investigating the engineering science challenges to unlock autonomous robotic on-orbit assembly of large space structures (telescopes and habitats). A lot of these solutions will be applicable to terrestrial robotics, as well- e.g., nuclear robotics. The foundational research area that underpins our work falls in the area of multibody dynamics (their modeling, simulation, and autonomous control).


+44 (0) 20 7882 3757

a.nanjangud@qmul.ac.uk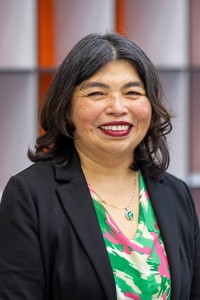 Reader in Science & Engineering Education
Biomineralization, surface chemistry, biomaterials, environmental chemistry, engineering and sustainability. Flipped learning, student centred learning, curriculum design.


m.romero-gonzalez@qmul.ac.uk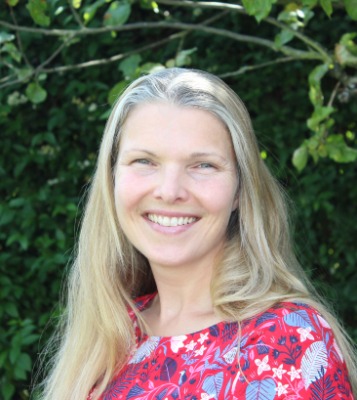 Professor of Biomedical Engineering
My research aims to understand how our tissues are built to be able to withstand the loads they experience in the body. I am particularly interested in understanding tendon and heart valve; how and why they get injured, and ways to prevent this happening. By looking at the ways a tissue is supposed to work when it is healthy, we can identify how small changes in the structure, such as those which occur with age, can make injury more likely and look to prevent or treat these specifically.


+44 (0)20 7882 8875

h.r.c.screen@qmul.ac.uk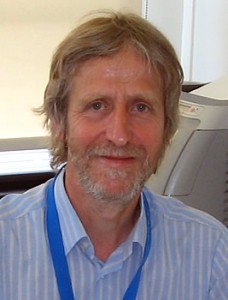 Prof John Stark
BSc(Exon) MSc(Man) PhD(Lond) FRAS FRAeS
Professor of Aerospace Engineering
Electrospray technology, spacecraft propulsion, Spacecraft Design, Direct printing


+44 (0)20 7882 8875

j.p.w.stark@qmul.ac.uk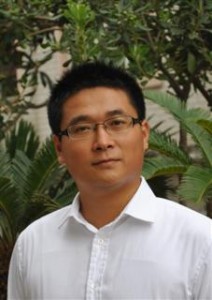 Prof Yi Sui
PhD, MInstP, Fellow HEA
Professor of Fluid Mechanics


+44 (0)20 7882 7763

y.sui@qmul.ac.uk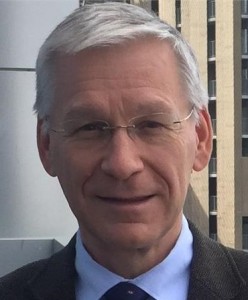 Director of Division of Aerospace Engineering and Fluid Mechanics /
Professor of Aerospace Engineering
- Development of design optimization techniques for large-scale engineering problems - Applications to various engineering systems - Improvement of reliability and robustness of engineering systems - Optimization of composite structures - Inverse problems


+44 (0)20 7882 6296

v.v.toropov@qmul.ac.uk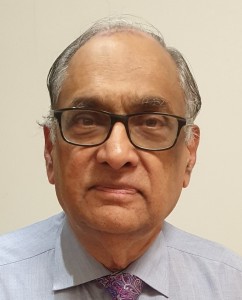 Dr Ranjan Vepa
BTech(IITMadras) MASc(Wat) PhD(Stan)
Reader in Aerospace Engineering
My research interests are in dynamic modelling, simulation and control applications related to aircraft flight dynamics, UAVs , robotics, space robotics and space vehicle orbit and attitude dynamics with a focus on aeroelaticity, electric propulsion and optimal trajectory synthesis for aircraft flight, UAVs and space missions.


+44 (0)20 7882 5193

r.vepa@qmul.ac.uk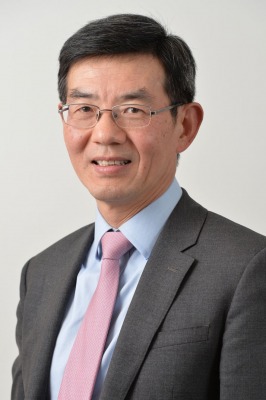 Prof Wen Wang
PhD, CEng, FIMechE, FHEA, FAIMBE, FREng
Vice-Principal and Executive Dean for Science and Engineering
Vascular endothelial mechanics, cell mechanobiology, flow and solute transport in extracellular matrices, microcirculation, arterial haemodynamics, cell & tissue mechanics


+44 (0)20 7882 3031

wen.wang@qmul.ac.uk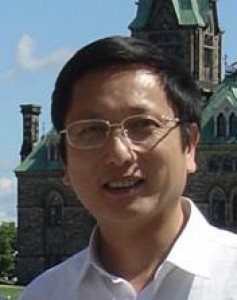 Dr Pihua Wen
BA MSc(CSU), PhD(WIT), FHEA
Reader in Computational Solid & Fluid Mechanics
Solid and Fluid mechanics, fracture and damage, computational methods, numerical simulation in manufacturing and engineering


+44 (0)20 7882 5371

p.h.wen@qmul.ac.uk
Postdoc Research Associates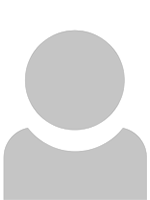 Postdoctoral Research Assistant


s.grossemy@qmul.ac.uk


Supervisor: Hazel Screen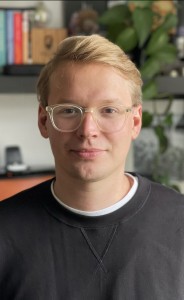 Postdoctoral Research Assistant


v.gryazev@qmul.ac.uk


Supervisor: Sergey Karabasov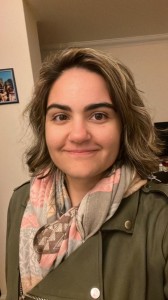 Research Assistant


anureet.kaur@qmul.ac.uk


Supervisor: James Busfield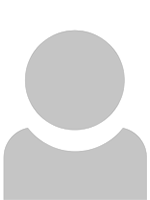 Postdoctoral Research Assistant
My research focuses on the vascular biology and vascular engineering. Particular interest goes to the endothelial glycocalyx, a protective layer along the luminal surface of the blood vessel. I aim to elucidate how the glycocalyx develops and sheds under healthy and diseased vascular conditions. I also work on endothelial mechanics and directional cell migration on different types of substrate, with the ultimate gold of understanding the process of vascular stiffening and aging.


+44 (0)20 7882 7821

wei-qi.li@qmul.ac.uk


Supervisor: Wen Wang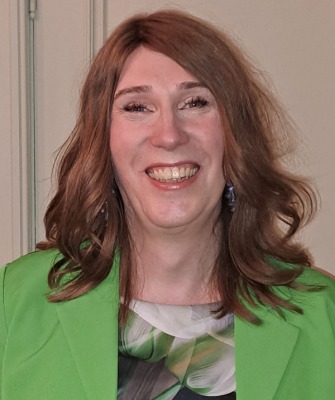 Postdoctoral Research Assistant
Fluid Dynamics, Computational Aeroacoustics and Aerodynamics, Large-Eddy Simulations, GPGPU Computing, Multiscale Methods, Fluctuating Hydrodynamics, Non-Equilibrium Molecular Dynamics, Droplet Formation


a.markesteijn@qmul.ac.uk


Supervisor: Sergey Karabasov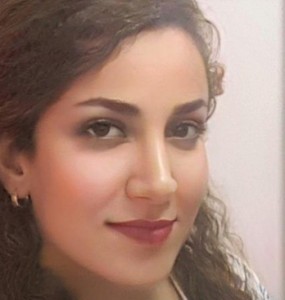 Postdoctoral Research Assistant
I am currently working on BFTT, or Business of Fashion, Textiles and Technology project, funded by AHRC-UKRI. This project is a five-year industry-led project, which focusses on delivering sustainable innovation within the entire fashion and textile supply chain. There are several academic and industrial partners around UK in this project. The main project that I involved is in collaboration with Nurvv company, to develop a wearable sensing technology that enables monitoring physical gait and body health with sports, ageing, and healthcare applications.


s.naderizadeh@qmul.ac.uk


Supervisor: James Busfield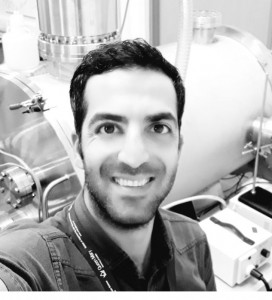 Postdoctoral Research Assistant
My research is focused on searching for new technologies for producing small droplets, as they are used in many applications including printing, food production, painting, and energy conversion. We study and use affecting parameters (pressure, surface tension, viscosity and electric stresses) in order to control liquid jets and droplets in small scales, that is below one millimeter down to sub-micrometer.


a.rajabi@qmul.ac.uk


Supervisor: Ahmed Ismail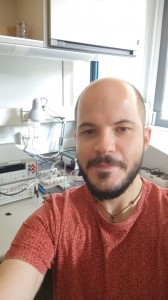 Postdoctoral Research Assistant


j.f.serrano@qmul.ac.uk


Supervisor: Oliver Fenwick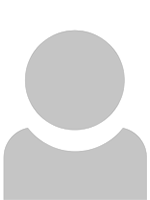 Scientist -KTP Research Associate


jing.shi@qmul.ac.uk


Supervisor: Rafa Castrejón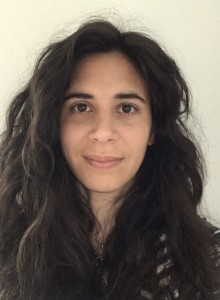 Visiting Postdoctoral Research Assistant
I am a postdoctoral research associate with an interest in musculoskeletal biology and in particular the development of structure function in tendons. I completed a degree in Veterinary Medicine and an internship in Equine Medicine and Surgery from the Aristotle University of Thessaloniki, Greece, and subsequently undertook a PhD at the University of Liverpool. I have expertise in tendon biology, molecular biology techniques, proteomics and a good understanding of biomechanics.


d.zamboulis@qmul.ac.uk


Supervisor: Hazel Screen
Professional Services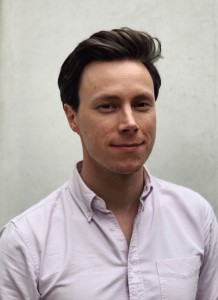 Technical Facilities Manager
Technical operations lead with overall responsibility for SEMS laboratory and workshop resources. Strategic resource planning for space, technical infrastructure and staffing; capital projects lead; SEMS Technical Team line manager. Chemist with interests in organometallic synthesis, highly reactive transition metal complexes, metal-metal bonding modes, small molecule activation, anaerobic/anhydrous techniques, materials and polymer chemistry, single crystal XRD, computational chemistry.


+44 (0)20 7882 8740

b.m.gridley@qmul.ac.uk
Current PhD Projects
| Thesis Title | Supervisor |
| --- | --- |
| Theoretical and computational modelling of airframe / propulsion interaction noise for reduced noise aircraft design | Sergey Karabasov |
| Design, Simulation and Control of an Integrated Wave and Tidal Energy Converter (WATEC) for optimum power transfer in shallow seas | Ranjan Vepa |
| Halide perovskite thermoelectric materials | Oliver Fenwick |
| Structural optimization of the RAT rotor of a commercial AC | Eldad Avital |
| OOAC models - integrating 3D mechano-predictive environments | Hazel Screen |
| Research - Multidisciplinary multifidelity stochastic topology optimisation Title - Level Set Multidisciplinary Topology Optimisation | Vassili Toropov |
| Identifying the causes of age-related tendon dysfunction | Hazel Screen |
| Fluid-Structure Interaction Modelling for Smart Blades of Renewable Energy Turbines | Eldad Avital |
| Optimal Distributed Propulsion Systems for All-Electric Airc | Ranjan Vepa |
| Lifetime predictions of Elastomers | James Busfield |
| Development of an Organ-chip Model to examine Muscle Degeneration | Hazel Screen |
| Novel Models of Tendinopathy on a Chip | Hazel Screen |
| On the fundamentals of pure ionic emission in electrospray thrusters: A computational and experimental study using ionic liquids | John Stark |
| Modelling and characterisation of cells in flows | Yi Sui |
| Prediction of Leakage in Elastomeric Seals for High Pressure Applications | James Busfield |
| EPSRC ICASE VVT: Rich Simulation Driven Design Optimisation | Vassili Toropov |
| Optimization of deployable structures used for drug delivery | Vassili Toropov |
| Optimal Design and Simulation of All Electric Aircraft | Ranjan Vepa |
| 2022 SEMS DSTL OF | Oliver Fenwick |
| Development of Self-healing and Recyclable Elastomers | James Busfield |
| Tyre Degradation Performance - SRI | James Busfield |
| Fracture behaviour in high performance tyres | James Busfield |
| Multiscale Modelling of Dissolutive Wetting | Yi Sui |
| Shape optimisation of winglets and wing appendages using CAD-based shape optimisation | Jens-Dominik Mueller |
| Numerical simulation of cell dynamics in inertial flows | Yi Sui |
| N-type organic thermoelectric materials | Oliver Fenwick |
| Thermoelectric Metal-Organic Frameworks: Design, Synthesis and Assessment | Oliver Fenwick |
| supersonic jet noise modeling | Sergey Karabasov |
| Fluid-Structure Interaction of offshore aquaculture units and particle dynamics for disinfection control | Eldad Avital |
| Development of a framework and data tools for the sustainabl | James Busfield |
| Numerical simulation of electrohydrodynamics | Yi Sui |
| IL-10 signalling in human vascular development (human vascular cell differentiation from induced-pluripotent stem cell (iPSC)) | Wen Wang |
| Factors Impacting Tissue Compliance in the Human Left Atrium and its Effect on Radiofrequency Ablation Success | Hazel Screen |
| Filler Reinforcement of Elastomers | James Busfield |
| Optimisation of a Novel Polymeric Heart Valve | James Busfield |
| PRINTED THERMOELECTRIC GENERATORS | Oliver Fenwick |
| The interfascicular matrix niche ? novel approaches to identify the aetiology of tendinopathy | Hazel Screen |
| Optimisation of Tyre Wear Performance | James Busfield |
| Nanostructured Reinforcing Fillers to Enhance Physical and Mechanical Properties | James Busfield |
| Microfluidics for sorting circulating tumor cells | Yi Sui |
| Graphene based transparent electrodes for tuneable optical devices | James Busfield |
| Novel 3D Shapes for MDO of Fans and Compressors | Vassili Toropov |
| Fully printed thermoelectric devices. | Oliver Fenwick |
| Controlling Droplet Impact and Penetration | Rafa Castrejón |
| Role of CD34+ Stem Cells in Isografted Vessel Remodelling | Wen Wang |
| Frictional Properties of Elastomer Seals. | James Busfield |
| Printed thermoelectric generators | Oliver Fenwick |
| Navier Stokes flows with meshless finite block method | Pihua Wen |
| Numerical simulation in composite-metal joint analysis | Pihua Wen |
| Numerical simulation of cells in flows | Wen Wang |
| Next generation organ-chip models - 2022 EPSRC DTP HRCS? | Hazel Screen |
Past PhD Projects
| Thesis Title | Supervisor | Year |
| --- | --- | --- |
| | Vassili Toropov | 2017 |
| Design modelling and control of a miniature robotic system for surgical applications | M Hasan Shaheed, Ranjan Vepa | 2017 |
| Development of materials and applications for electroactive composites | James Busfield, Federico Carpi | 2017 |
| High Performance Flow Control & Shape Optimisation Solver | Jens-Dominik Mueller, Sergey Karabasov | 2017 |
| Motion of deformable capsules in complex flows | Yi Sui | 2017 |
| Experimental and Numerical Study of Surface Curvature Effects on the Performance of the Aerofoils Used in Small Wind Turbines | Theodosios Alexander, Eldad Avital | 2017 |
| Optimal pump characteristic design for MCS devices suitable to different stages of Congestive Heart Failure (CHF) | Theodosios Alexander, Fariborz Motallebi | 2017 |
| Micro-patterning of peptide-based biomaterials | Julien Gautrot, Hazel Screen | 2017 |
| The Effects of Loading Frequency on Tenocyte Matabolism | Hazel Screen | 2017 |
| Electric Breakdown of Dielectric Elastomer Actuator Materials | Federico Carpi, James Busfield | 2017 |
| Predicting tyre compound wear. | James Busfield, Emiliano Bilotti | 2017 |
| Design, Modelling and Fabrication of a Robotic Retractor for Colorectal Surgery | Pihua Wen, Ettore Barbieri | 2017 |
| Fatigue life prediction in aircraft tyres | James Busfield | 2017 |
| Robust and Stable discrete adjoint solver development for shape optimisation of incompressible flows with industrial applications | Jens-Dominik Mueller, Eldad Avital | 2017 |
| SmartNanoHeat - Self-regulating heating compounds | Emiliano Bilotti, James Busfield | 2017 |
| Micro-structure reorganisation of the aortic heart valve under a biaxial loading condition | Hazel Screen, Wen Wang | 2016 |
| Parallelization solutions for the YNANO Discontinua Simulations in 2D | Ante Munjiza, Pihua Wen | 2016 |
| The synergistic role of mechanical stimuli and VEGF treatment in stem cell differentiation to endothelial cells | Wen Wang | 2016 |
| The role of HDAC7-related peptide in stem cell differentiation towards endothelial cell | Wen Wang | 2016 |
| Investigating the effects of cholesterol on phospholipid bilayer with molecular dynamics simulations. | Wen Wang, Yiling Lu | 2016 |
| Interaction between the circulating blood and vascular endothelial cells in health & disease. Cell Mechanics for endothelial glycocalyx | Wen Wang, Asa Barber | 2016 |
| The effects of the rate of hypo-osmotic challenge and IFT88 mutation on the biomechanics of chondrocytes. | Martin Knight, Wen Wang | 2016 |
| Developing Cationic Nanoparticles for Gene Delivery | Julien Gautrot, John Stark | 2016 |
| A novel fibre composite system to investigate tenocyte metabolism under physiological and pathological loading conditions. | Hazel Screen | 2016 |
| The Strain Dependent Dielectric Behaviour of Carbon Black Filled Natural Rubber | James Busfield, Emiliano Bilotti | 2016 |
| The Role of DKK3 in Vascular Smooth Muscle Differentiation | Wen Wang | 2015 |
| Microfluidics for a novel bioreactor | Wen Wang, Pankaj Vadgama | 2015 |
| The development of a novel nanostructured silica filler for high friction and low rolling resistance rubber applications. | James Busfield | 2015 |
| Efficient Methods for Robust Shape Optimisation for Crashworthiness | Fabian Duddeck, Jens-Dominik Mueller | 2015 |
| Electrical stimulation on cell-cell interactions in vitro | Wen Wang | 2015 |
| Microcapsule for targetted drug delivery to diseased tissues | Wen Wang, Gleb Sukhorukov | 2015 |
| An investigation into Turbine Blade Tip Leakage Flows at High Speeds | Eldad Avital, Theodosios Alexander | 2015 |
| Functional impact of microRNA-34a on stem cell differentiation towards smooth muscle cell | Wen Wang | 2015 |
| Numerical Simulation of a Marine Current Turbine in Turbulent Flow | John Williams, Eldad Avital | 2015 |
| Numerical shape optimisation of flow around turbomachinery blades | Jens-Dominik Mueller, Andrew Wheeler | 2015 |
| A Study of the Fluid Dynamic Coupling Between LP Steam Turbine and its Exhaust Hood | Andrew Wheeler, Jens-Dominik Mueller | 2015 |
| Microcapsule internalization be cells in vitro caused by physical and biochemical stimuli | Gleb Sukhorukov, Wen Wang | 2014 |
| Numerical Simulation of a Marine Current Turbine in Turbulent Flow | John Williams, Eldad Avital | 2014 |
| The behaviour of hollow sphere filled rubber materials under strain | James Busfield | 2014 |
| Failure of Rubber Components under Fatigue | James Busfield | 2014 |
| Novel polymeric matrix and its interaction withbiological cells | Wen Wang, Ton Peijs | 2014 |
| Tearing of rubber | James Busfield | 2013 |
| Sensitivity computation and shape optimisation in aerodynamics using the adjoint methodology and Automatic Differentiation | Jens Mueller | 2013 |
| A Biomechanical Characterisation of Eccentric and Concentric Loading of the Triceps Surae Complex | Hazel Screen | 2013 |
| The Impact and Deformation of Press-Fit Metal Acetablular Components | Julia Shelton, James Busfield | 2012 |
| Structure-Function Relationships in the Aortic Valve | Hazel Screen | 2012 |
| Numerical investigation of the effect of free-surface flow past submerged bluff and streamlined bodies | John Williams, Eldad Avital | 2012 |
| Computational and Experimental Study of Nasal Cavity Airflow Dynamics | Eldad Avital, Fariborz Motallebi | 2012 |
| Spatial distribution, temporal development and mechanical properties of the endothelial glycocalyx in vitro | Wen Wang | 2012 |
| Natural Rubber/Organoclay Nanocomposites | James Busfield | 2012 |
| Modelling studies on biological tissue property and mechanical responses under external stimuli | Wen Wang | 2012 |
| Can Interface Conditions be Modified by Support Surfaces to Minimise the Risk of Pressure Ulcer Development? | Wen Wang, Dan Bader | 2011 |
| Comeld Joints: Optimisation of Geometric Parameters of the Protrusions | Pihua Wen, Felicity Guild, Paul Hogg | 2011 |
| Computational modelling of flows in porous scaffold materials using a lattice Boltzmann method | Wen Wang | 2011 |
| microRNAs play a role in human embryonic stem cell differentiation into endothelial cells | Wen Wang | 2011 |
| Experimental Aeroacoustics Study on Jet Noise Reduction Using Tangential Air Injection | Eldad Avital, Chris Lawn, John Cater | 2011 |
| Investigation and Modelling of Rubber Friction | James Busfield | 2010 |
| Viscoelastic Properties of Elastomer under Complex Loading | James Busfield | 2010 |
| Numerical Structure for Milling Proceses of Thin Wall Structures | Pihua Wen | 2010 |
| The Influence of Microstructure on the Mechanical Behaviours of Tendons | Hazel Screen, Julia Shelton | 2010 |
| Influence of electrostatics upon electrospray with the intention of application to colloid thrusters | John Stark | 2010 |
| Adaptive Filtering Applications to Satellite Navigation | Ranjan Vepa | 2010 |
| Mechanisms involved in the electrospray of biological macromolecules | John Stark | 2010 |
| Visualization of fluid motions inside Taylor cones using dye tracer | John Stark | 2010 |
| Carbon Black Filler Reinforcement of Elastomers | James Busfield | 2009 |
| Novel biosensors and Their application in Mass Transport | Wen Wang, Pankaj Vadgama | 2009 |