Division of Aerospace Engineering and Fluid Mechanics
People
On this page:
Academic Staff Group Members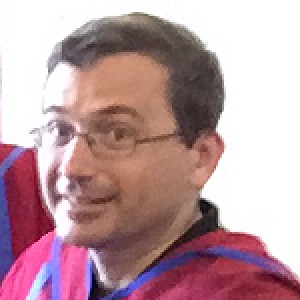 Dr Eldad Avital
BSc(IITHaifa), MSc(Tel Aviv), PhD(Lond) CEng FRAeS
Reader in Computational (& Experimental) Fluids and Acoustics
Fluid Mechanics and acoustics: (i) Fundamentals: Computational Aero-Acoustics, Aerodynamics and Hydrodynamics, fluids-structure interaction, bio-fluids, particle flow. (ii) Applications: Power and thrust aero and marine production, wind and water turbines, water engineering, fusion energy, bio-fluids devices


+44 (0)20 7882 3616

e.avital@qmul.ac.uk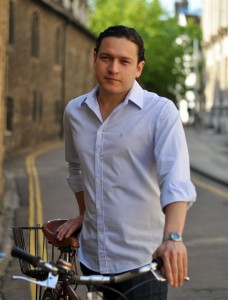 Senior Lecturer in Applied Sciences
Fluid Mechanics, Experimental Physics, Liquid Drops, Sprays and Jets, Optics, Instrumentation, Inkjet and 3D Printing


+44 (0)20 7882 7620

r.castrejonpita@qmul.ac.uk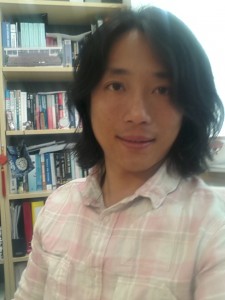 Dr Jun Chen
BSc (Honours), MSc (Distinction), PhD, FHEA
Senior Lecturer in Engineering Science
My research interests lie at the interface of Computer Science, Operational Research and Control Engineering. Over the years, I have consolidated and structured my research along three themes: modelling, optimisation and decision, four cross-cutting application areas: intelligent decision support for airport operations, human factors & brain-computer interface, future flight deck automation systems and intelligent sewer networks, sponsored by EPSRC and industry and supported by the well-balanced research team consisting of senior academics, post-doctoral researchers and PhD students.


+44 (0)20 7882 8873

jun.chen@qmul.ac.uk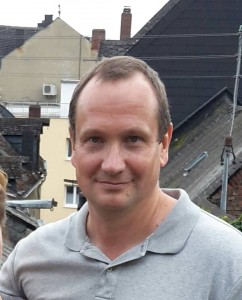 Reader in Computational Modelling
Fluid dynamics, computational aeroacoustics and aerodynamics, large-eddy simulations, meso-scale ocean modelling, fluctuating hydrodynamics for nano-scale flows , numerical methods for hyperbolic conservation laws


+44 (0)20 7882 7650

s.karabasov@qmul.ac.uk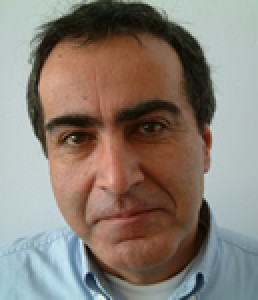 Senior Lecturer in Aerodynamics
Flow Control, Aerodynamics of Sport Vehicles, High Speed Aerodynamics, Boundary Layer Flows, Instrumentation and Optical Diagnostics in Flow Measurements


+44 (0)20 7882 5182

f.motallebi@qmul.ac.uk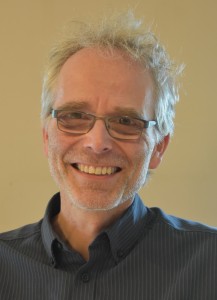 Reader in Computational Fluid Dynamics and Optimisation
Computational Fluid Dynamics, Fluid-Structure Interaction, Biofluids, Shape Optimisation, Adjoint methods, Mesh adaptation, Sensitivity Analysis.


+44 (0)20 7882 5421

j.mueller@qmul.ac.uk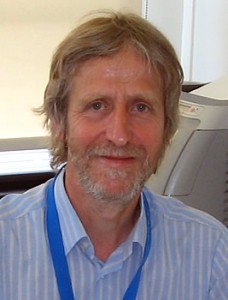 Prof John Stark
BSc(Exon) MSc(Man) PhD(Lond) FRAS FRAeS
Professor of Aerospace Engineering
Electrospray technology, spacecraft propulsion, Spacecraft Design, Direct printing


+44 (0)20 7882 8875

j.p.w.stark@qmul.ac.uk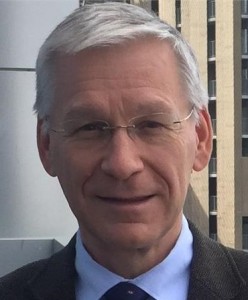 Director of Division of Aerospace Engineering and Fluid Mechanics /
Professor of Aerospace Engineering
- Development of design optimization techniques for large-scale engineering problems - Applications to various engineering systems - Improvement of reliability and robustness of engineering systems - Optimization of composite structures - Inverse problems


+44 (0)20 7882 6296

v.v.toropov@qmul.ac.uk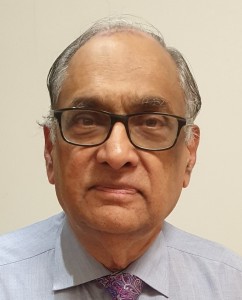 Dr Ranjan Vepa
BTech(IITMadras) MASc(Wat) PhD(Stan)
Senior Lecturer in Aerospace Engineering
Dynamic modelling, control engineering, simulation, space & biomimetic robotics & UAVs, biomedical control systems, aeroelasticity, smart structures, flow control


+44 (0)20 7882 5193

r.vepa@qmul.ac.uk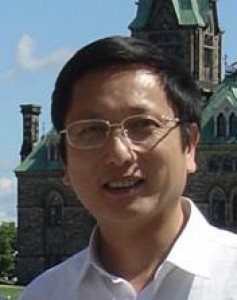 Dr Pihua Wen
BA MSc(CSU, Hunan) PhD(WIT)
Reader in Computational Solid & Fluid Mechanics
Solid and Fluid mechanics, fracture and damage, computational methods, numerical simulation in manufacturing and engineering


+44 (0)20 7882 5371

p.h.wen@qmul.ac.uk
Associate Academic Staff Group Members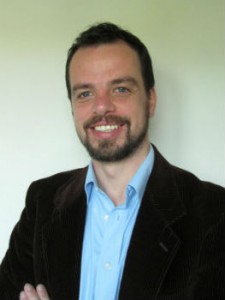 Visiting Reader in Fluid Mechanics (primary affiliation: Process & Energy Dept., TU Delft, Netherlands)
I am the leader of the Fluids, Particles and Interfaces Group (https://bottogroup.wordpress.com/). I am interested in fluid mechanics and transport phenomena, with particular focus on topics at the interface between classical fluid dynamics and materials science. My group uses simulations and theory, often corroborated by experimental results, to uncover fundamental engineering principles that can be applied to practical problems, in areas such as advanced materials, bioengineering, and energy engineering. Recurring topics of research in the group are the dynamics of particulate materials (suspensions, emulsions, powders, etc.) and the mechanics of soft interfaces. I lead the "Fluid Mechanics of Nanostructured Materials" Special Interest Group of the EPSRC-funded UK Fluids Network.


l.botto@qmul.ac.uk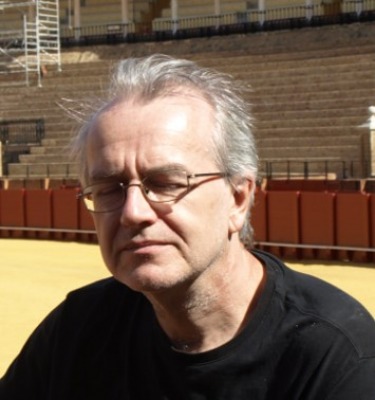 Reader in Mechanical Engineering
Enhanced Heat Transfer, Two-Phase Flow, Condensation


+44 (0)20 7882 8876

a.briggs@qmul.ac.uk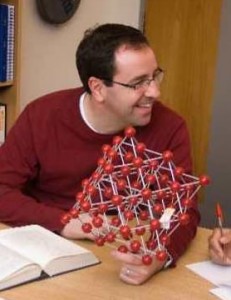 Professor of Materials
Examining the physical behaviour by experiment and modelling techniques of soft matter such as elastomers and rubber materials. Properties of interest include abrasion, friction, fracture, creep, fatigue, viscoelastic behaviour, modulus enhancement and composite filler reinforcement. Developing smart soft materials that can sense their environment and soft actuating materials that can change shape in response to a physical stimulus.


+44 (0)20 7882 8866

j.busfield@qmul.ac.uk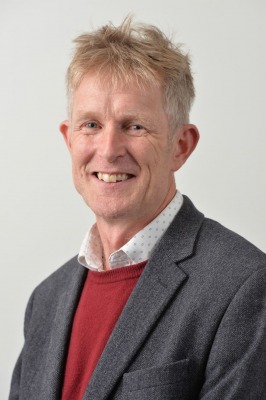 Professor of Mechanobiology, Director of Research
My research is focussed on 'mechanobiology' or how living cells and tissues respond to physical forces. In particular I am interested in the role of the fascinating cellular structure known as the primary cilium (cilia in plural). My work also explores the development of organ-on-a-chip models incorporating biomechanical stimulation for predicting the performance of pharmaceuticals. I work on a variety of different diseases including osteoarthritis, tendonopathy and cancer and the development of novel therapeutics.


+44 (0)20 7882 8868

m.m.knight@qmul.ac.uk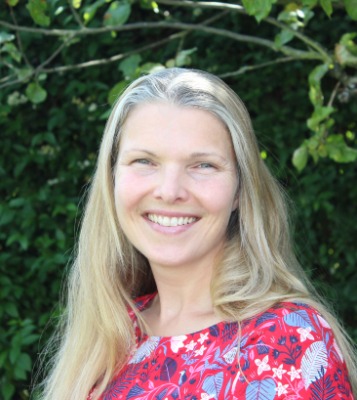 Professor of Biomedical Engineering
My research aims to understand how our tissues are built to be able to withstand the loads they experience in the body. I am particularly interested in understanding tendon and heart valve; how and why they get injured, and ways to prevent this happening. By looking at the ways a tissue is supposed to work when it is healthy, we can identify how small changes in the structure, such as those which occur with age, can make injury more likely and look to prevent or treat these specifically.


+44 (0)20 7882 6167

h.r.c.screen@qmul.ac.uk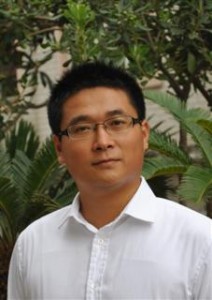 Dr Yi Sui
PhD, MInstP, Fellow HEA
Reader in Fluid Mechanics


+44 (0)20 7882 7763

y.sui@qmul.ac.uk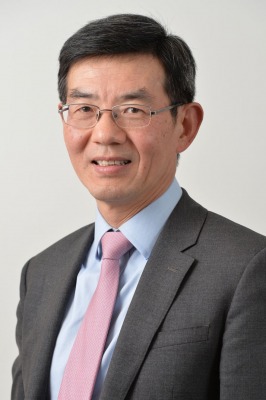 Prof Wen Wang
PhD, CEng, FIMechE, FHEA, FAIMBE, FREng
Vice-Principal and Executive Dean for Science and Engineering
Vascular endothelial mechanics, cell mechanobiology, flow and solute transport in extracellular matrices, microcirculation, arterial haemodynamics, cell & tissue mechanics


+44 (0)20 7882 3031

wen.wang@qmul.ac.uk
Postdoc Research Associates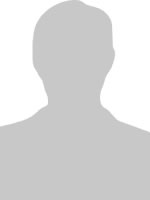 Postdoctoral Research Assistant


a.giannopoulous@qmul.ac.uk


Supervisor: Hazel Screen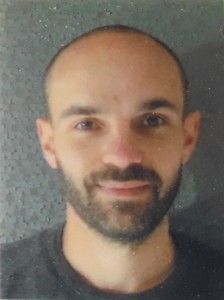 Postdoctoral Research Assistant
I have a PhD in nanofluidics. My expertise is mostly numerical (molecular dynamics, monte carlo, umbrella sampling, finite elements method). I have also performed experiments using Fluorescence correlation spectroscopy.


s.gravelle@qmul.ac.uk


Supervisor: Lorenzo Botto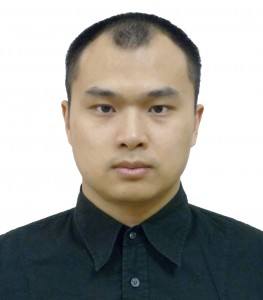 Postdoctoral Research Assistant


c.gu@qmul.ac.uk


Supervisor: Lorenzo Botto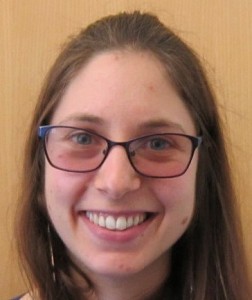 Postdoctoral Research Assistant
I apply mathematical modelling to engineering challenges relating to soft particles, capsules or vesicles in liquids, with an aim to create testable models of the materials in flow for advance in industrial application. For example, an understanding on the characterisation over the state of aggregation, shape or orientation of the soft nanoparticles in flow could identify new methods used to charactering and sort nanoparticles by their thickness and aspect ratio. Such size and thickness is essential for optimising applications such as polymer reinforcement. I am also interested in modelling physical singularities, such as those involved in moving contact lines.


c.kamal@qmul.ac.uk


Supervisor: Lorenzo Botto
Postdoctoral Research Assistant


+44 (0)20 7882 7821

wei-qi.li@qmul.ac.uk


Supervisor: Wen Wang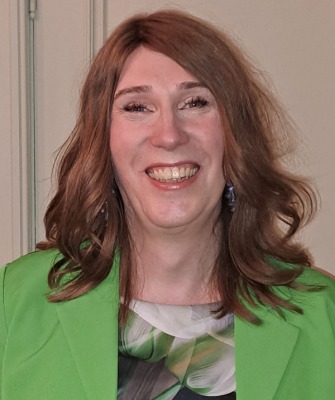 Postdoctoral Research Assistant
Fluctuating Hydrodynamics / Non-Equilibrium Molecular Dynamics / Microfluidics / Nanofluidics / Biophysical Systems and Simulations / Multiscale Methods / Coupling of Molecular Dynamics and Computational Fluid Dynamics


a.markesteijn@qmul.ac.uk


Supervisor: Sergey Karabasov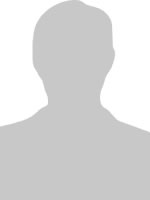 Postdoctoral Research Assistant


r.quadros@qmul.ac.uk


Supervisor: Jens-Dominik Mueller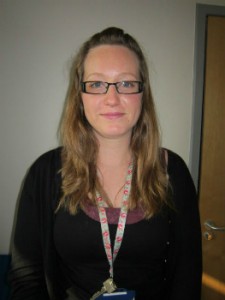 Postdoctoral Research Assistant
Mammalian cell culture, immunohistochemistry, immunocytochemistry, confocal microscopy and image analyses, reverse transcription and real time PCR, molecular cloning, cell transfection, immunoprecipitation and western blotting, biochemical assays (various).


+44 (0)20 7882 3603

clare.l.thompson@qmul.ac.uk


Supervisor: Martin Knight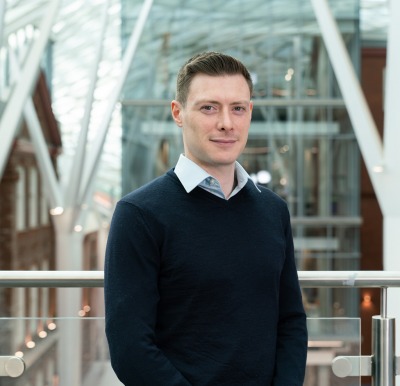 Research Fellow
Bone biomechanics and mechanobiology, Developmental biomechanics, cancer mechanobiology


s.verbruggen@qmul.ac.uk


Supervisor: Martin Knight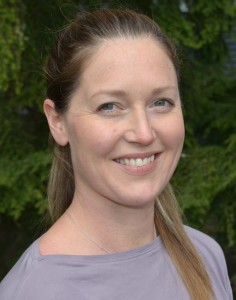 Marie Sklodowska-Curie Research Fellow


c.waugh@qmul.ac.uk


Supervisor: Hazel Screen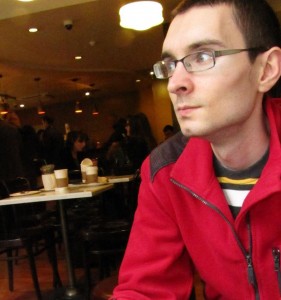 Postdoctoral Research Assistant
Optimisation, metaheuristics, operational research and their applications such as airport operations and intelligent sewer networks.


m.weiszer@qmul.ac.uk


Supervisor: Jun Chen
Professional Services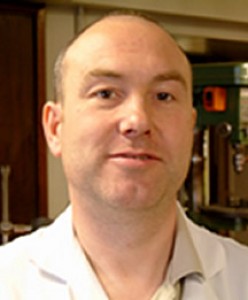 Lead Aerospace Technician
Provides comprehensive technical support for staff and students in the School to enable the achievement of teaching and research aims and objectives. To be responsible for the operation and upkeep of the laboratory areas of Aero and I.C. Labs. Responsible for the instruction, guidance and supervision of staff and students in the use of laboratory equipment and techniques as appropriate.


+44 (0)20 7882 6577

m.etheridge@qmul.ac.uk
Current PhD Students
| | | |
| --- | --- | --- |
| Name | Thesis Title | Supervisor |
| , | High-Level Search Methodologies for Search-Based Software Engineering | Jun Chen |
| ABID, Hussain Ali | Theoretical and computational modelling of airframe / propulsion interaction noise for reduced noise aircraft design | Sergey Karabasov |
| AGROMAYOR OTERO, Roberto | TBC | Jens-Dominik Mueller |
| AKBARZADEH LALKAMI, Siamak | Adjoint Differentiation of SIMPLE-like Incompressible Flow Solvers | Jens-Dominik Mueller |
| AMIT, Anam | Parallel Mutigrid and Mesh Refinement Methods | Jens-Dominik Mueller |
| ARPACI, Anil | Network Design Optimisation | Jun Chen |
| AURIEMMA, Salvatore | Development of parametric CAD models for gradient-based aerodynamic shape optimisation | Jens-Dominik Mueller |
| BEKE, Lilla | Multi-objective shortest path approach for routing and scheduling | Jun Chen |
| BONTOFT, Elliot | Research - Multidisciplinary multifidelity stochastic topology optimisation Title - Level Set Multidisciplinary Topology Optimisation | Vassili Toropov |
| CHEN, Yang | Fluid-Structure Interaction Modelling for Smart Blades of Renewable Energy Turbines | Eldad Avital |
| FERRERI, Alessandro | Double layer charging in electrospray thrusters for space applications | John Stark |
| GRYAZEV, Vasily | Hot Jet Noise Modelling | Sergey Karabasov |
| GUEVARA MORALES, Guillermo | Mixed mode colloid electric propulsion | John Stark |
| IMAM-LAWAL, Oluwadamilare | Adjoint Based Optimisation for Coupled Conjugate Heat Transfer | Jens-Dominik Mueller |
| JESUDASAN, Rejish | An Adaptive Parametrisation Method for Shape Optimisation Using Adjoint Sensitivities | Jens-Dominik Mueller |
| JIA, Dongsheng | Optimization of deployable structures used for drug delivery | Vassili Toropov |
| LI, Fan | Multiscale modelling of nano-confined water systems | Sergey Karabasov |
| LINDSAY, Gordon | Shape optimisation of winglets and wing appendages using CAD-based shape optimisation | Jens-Dominik Mueller |
| LIU, Xinjian | TBC | Sergey Karabasov |
| QUETZERI SANTIAGO, Miguel | Contact Angle Hysteresis,experimental validation of numerical methods and measurement techniques. | Rafael Castrejon-Pita |
| SCHLAPS, Ralf | Novel 3D Shapes for MDO of Fans and Compressors | Vassili Toropov |
| SHAMS, Salman | Application of ANNs for Classification, Command and Control of EMG driven Prosthetic Limbs | Ranjan Vepa |
| WANG, Mingyang | River Flow Vegetation Dynamics | Eldad Avital |
| XU, Jin | TBC | Eldad Avital |
| YAN, Yan | Aerodynamic performance improvement of vertical axis wind turbines through novel techniques | Eldad Avital |
| YUAN, Yu | Navier Stokes flows with meshless finite block method | Pihua Wen |
| ZAMAN, Ar-Rafi | Controlling Ion Emission in a Colloid Thruster | John Stark |
| ZHANG, Zhang | TBC | Vassili Toropov |
| ZHOU, Junjie | TBC | Pihua Wen |
PhD Graduates
Name
Thesis Title
Supervisor(s)

2017

SHEN, Xiang
Experimental and Numerical Study of Surface Curvature Effects on the Performance of the Aerofoils Used in Small Wind Turbines
Theodosios Alexander, Eldad Avital
HÜKELHEIM, Jan
High Performance Flow Control & Shape Optimisation Solver
Jens-Dominik Mueller, Sergey Karabasov
MOZAFARI, Sahand
Optimal pump characteristic design for MCS devices suitable to different stages of Congestive Heart Failure (CHF)
Theodosios Alexander, Fariborz Motallebi
OLLAR, Jonathan
Vassili Toropov
TAO, Tianyi
Design modelling and control of a miniature robotic system for surgical applications
M Hasan Shaheed, Ranjan Vepa
WANG, Yang
Robust and Stable discrete adjoint solver development for shape optimisation of incompressible flows with industrial applications
Jens-Dominik Mueller, Eldad Avital
HUANG, Xuejiao
Design, Modelling and Fabrication of a Robotic Retractor for Colorectal Surgery
Pihua Wen, Ettore Barbieri

2016

KRISHNAMOORTHY, Mahentha
Developing Cationic Nanoparticles for Gene Delivery
Julien Gautrot, John Stark
SU, Fang
Parallelization solutions for the YNANO Discontinua Simulations in 2D
Ante Munjiza, Pihua Wen

2015

SINGH, Gursharanjit
A Study of the Fluid Dynamic Coupling Between LP Steam Turbine and its Exhaust Hood
Andrew Wheeler, Jens-Dominik Mueller
XU, Shenren
Numerical shape optimisation of flow around turbomachinery blades
Jens-Dominik Mueller, Andrew Wheeler
RAYAMAJHI, Milan
Efficient Methods for Robust Shape Optimisation for Crashworthiness
Fabian Duddeck, Jens-Dominik Mueller
BAI, Xin
Numerical Simulation of a Marine Current Turbine in Turbulent Flow
John Williams, Eldad Avital
SALEH, Zainab
An investigation into Turbine Blade Tip Leakage Flows at High Speeds
Eldad Avital, Theodosios Alexander

2014

BAI, Xin
Numerical Simulation of a Marine Current Turbine in Turbulent Flow
John Williams, Eldad Avital

2013

CHRISTAKOPOULOS, Faidon
Sensitivity computation and shape optimisation in aerodynamics using the adjoint methodology and Automatic Differentiation
Jens Mueller

2012

IKRAM, Zaheer
Numerical investigation of the effect of free-surface flow past submerged bluff and streamlined bodies
John Williams, Eldad Avital
NAYEBOSSADRI, Shahrzad
Computational and Experimental Study of Nasal Cavity Airflow Dynamics
Eldad Avital, Fariborz Motallebi

2011

TU, Wei
Comeld Joints: Optimisation of Geometric Parameters of the Protrusions
Pihua Wen, Felicity Guild, Paul Hogg
AHMAD, Arsalan
Experimental Aeroacoustics Study on Jet Noise Reduction Using Tangential Air Injection
Eldad Avital, Chris Lawn, John Cater

2010

ADETORO, Oluwamayokun
Numerical Structure for Milling Proceses of Thin Wall Structures
Pihua Wen
TAN, Zhikai
Mechanisms involved in the electrospray of biological macromolecules
John Stark
RYAN, Charles
Influence of electrostatics upon electrospray with the intention of application to colloid thrusters
John Stark
SHELDON, Andrew
Visualization of fluid motions inside Taylor cones using dye tracer
John Stark
MD ZHAHIR, Md Amzari
Adaptive Filtering Applications to Satellite Navigation
Ranjan Vepa