News
Dr Rick Ubic receives the Robert L. Coble Prize
18 May 2005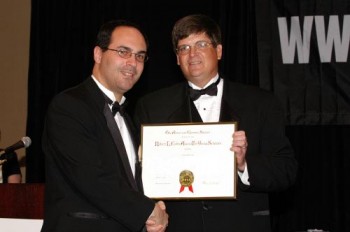 Rick Ubic received the Robert L. Coble Prize at the awards banquet during the convention of the American Ceramic Society in Baltimore on 12 April.

The certificate reads "...for his contributions relating crystallography to the behavior of dielectric properties in complex compounds."

More information about the award itself can be found at the website below.
Updated by: Victoria Wells